'It's terrible': Blake Shelton opens up about missing wife Gwen Stefani when he is touring
Blake Shelton always misses Gwen Stefani when he is away on tour and explains why he is stepping down from 'The Voice.'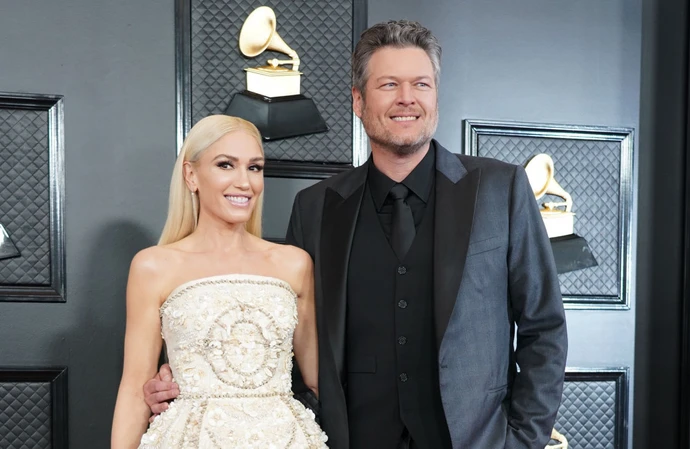 Blake Shelton always misses Gwen Stefani when he is away on tour.
The 46-year-old country music star tied the knot with 'Hollaback Girl' hitmaker Gwen, 53, in 2021 but is currently on the road with his 'Back to the Honky Tonk' show and admitted that he "hates" leaving her at their Californian ranch, especially when the weather is so bad.
He told 'Entertainment Tonight': "It's terrible. Right now, they're having bad storms back in California, and I hate not being there. Not that anything bad is happening... but I know they're kind of freaked out and it'd be nice to be home."
However, the 'God's Country' crooner - who was previously married to fellow country star Miranda Lambert as well as Kaynette Williams whilst Gwen was initially married to Gavin Rossdale from 2002 until 2016 - went on to explain that he tries not to hit the road too often and added that he is stepping away from his long-running role as a judge on 'The Voice' so he can spend more time at home before adding that he has been able to impress his wife with one of the many gifts he often receives on tour.
He added: "I don't do a lot of these - I think we're doing 18 of these shows this year. I try to limit it as much as I can, because the whole reason I'm even stepping away from 'The Voice' is so I can just be there more, and that's what I'm gonna do. I get a lot of gifts out on the road.
"Normally when we play a venue -especially if it's a basketball arena or hockey - they'll give us one of their jerseys of the team. That night I walked in and I had this jean jacket with 'Mr. Stefani' written on it. I sent a picture of it to Gwen and she said, 'Whatever you do, don't leave that there. You got to bring it home, I want that!'"