Why Cate Blanchett was told to quit acting after she stopped shooting Oscar-tipped Tár
Cate Blanchett says her role as an obsessive, ruthless conductor in 'Tár' was so "all-consuming" the director of the Oscar-tipped film told her as soon as they wrapped she needed to quit acting for a "a while".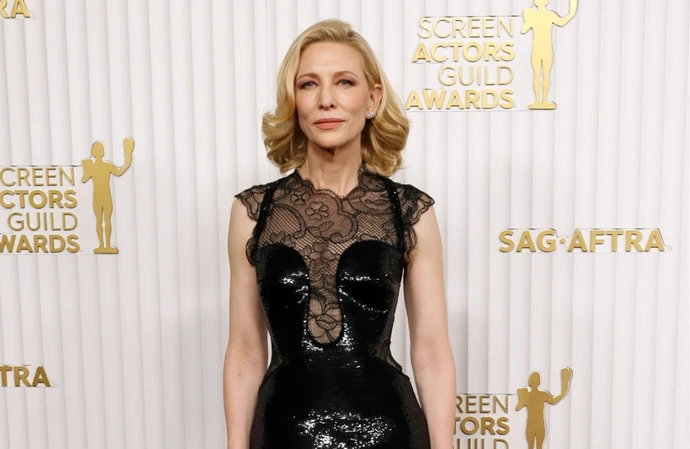 Cate Blanchett was urged to quit working for "a while" after shooting 'Tár' as it was "all-consuming".
The 53-year-old actress has previously said she was left so exhausted by playing obsessive conductor Lydia Tár in the film she considered quitting acting, and has now revealed its director Todd Field, 59, warned straight after they wrapped she should take a break.
Cate, tipped to win Best Actress at this year's Oscars after winning the award at the BAFTAs for playing Lydia, told AnOther Magazine: "After we finished, Todd just put his hand on my shoulder and said, 'You shouldn't work for a while.'
"Something had happened to both of us through the process of making it. If you're lucky it happens once, maybe twice in your life... but this was the process of encountering one another and it was all-consuming."
Cate added her mum told her about the character of Lydia after watching the film: "Well, people aren't going to like her".
Her take on the film was given after Cate urged her to watch it with an "open mind".
Cate said earlier this month she constantly thinks about quitting acting as she falls "in and out of love with it".
She told the February issue of Vanity Fair magazine: "It's not occasional – it's continual.
"It's a love affair, isn't it? So you do fall in and out of love with it, and you have to be seduced back into it."
Cate also told the publication she had turned down several roles since finishing 'Tár' as she felt it was time to be "quiet" due to how demanding the part was.
The star – who won a Best Supporting Actress Oscar in 2004 for her role in Martin Scorsese's 'The Aviator' and took home a Best Actress Oscar for playing a stressed socialite in Woody Allen's 2013 film 'Blue Jasmine' – also
told 'The Sunday Project' about thinking about retirement:
"I think it was because ('Tár') was such a physical role, the echoes of it are still with me and I think I'm like a lot of audience members, I need time to process it.
"Obviously I'm lucky enough to work with some amazing directors who have changed my life, but when it all comes together like that, it does stay with you. "So I don't ever want to work again."
Cate, who has three sons and a daughter with her screenwriter husband Andrew Upton, 56, added her work across the world has left her pining for her family and she has been left "profoundly homesick over the last four years" and dreams of returning to her native Australia so she can garden and be near water.
She added: "I'm very obsessed, as most Australians, obsessed by water. I want to be by the water, in the water.
"I would love to learn to be patient, to be still and think. My grandmother was a wonderful gardener and my mother is likewise an excellent gardener and she lives with us, and I really want to spend time in the garden with my mum."