My son's experience of COVID was 'very scary', says Pink
Pop star Pink has opened up about her son's experience of COVID-19, admitting it was "very scary".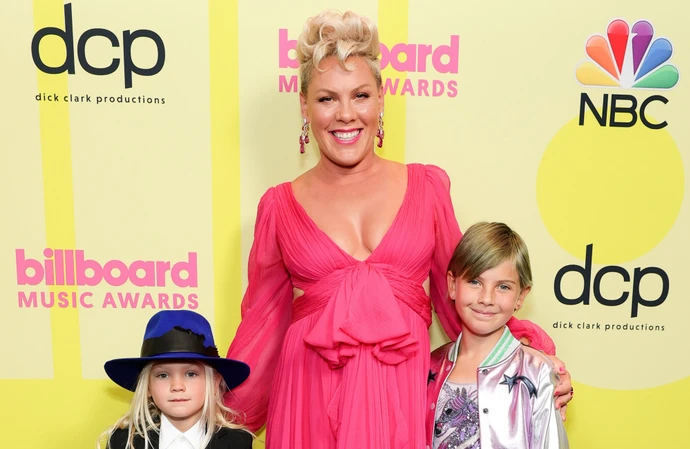 Pink felt terrified amid her son's battle with COVID-19.
The 43-year-old pop star and her son Jameson, now six, both caught the virus in 2020, and she admits that it was the "scariest thing".
The chart-topping singer - who also has Willow, 11, with her husband Carey Hart - told 'Who's Talking to Chris Wallace?': "I was using a nebulizer for the first time in 30 years. It was very scary. And in hindsight, looking back, my son was actually the sickest.
"When your kid is, is projectile vomiting and screaming and covered in a rash and telling you they can't breathe. It's the scariest thing. I mean, any parent knows, when your child is sick, it's done-zo, game over is how it feels."
Meanwhile, Pink recently confessed to feeling "giddy" ahead of her album release.
The singer released 'Trustfall', her ninth studio album, earlier this month, and Pink admitted to feeling anxious about it.
Asked if she was feeling nervous, Pink said at the time: "I do because I care.
"This one especially - I haven't been this giddy about it in awhile. I feel, because of the time we were able to take to curate this, I feel like I made a real body of work. No throwaway songs whatsoever. Not that I don't feel great about other albums.
"I guess the maturity and experience and also what's been going on the last three years, it's been an insane rollercoaster."
Pink added that she feels very "proud" of her new record.
Asked if 'Trustfall' is her most personal album to date, she replied: "They're all personal, but I feel very proud. I feel very settled - and anxious!"