Meghan McCain 'horrified' by suggestions she uses weight-loss drug after giving birth
Meghan McCain thinks it is "horrifying" people keep asking her if she will take Ozempic to lose her baby weight, just a month after welcoming her daughter into the world.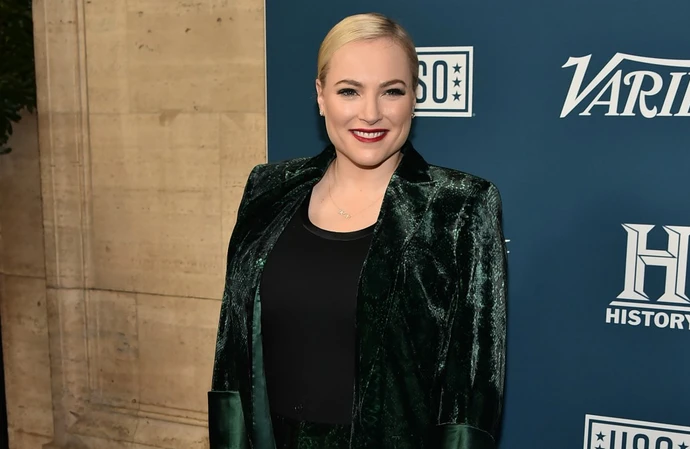 Meghan McCain thinks it is "horrifying" people keep asking her if she will take Ozempic to lose her baby weight.
The former 'View' star only gave birth to her and husband Ben Domenech's second daughter Clover a month ago but she is "really astonished" by how many times she'd been approached with the suggestion she take the drug - which is usually prescribed for diabetes - to get back into shape.
She wrote in an essay for DailyMail.com: "I just had a baby four weeks ago, and you wouldn't believe what I'm hearing.
"Yes, I'm fielding all the usual questions: Is she sleeping? Am I sleeping?
"The answer – obviously – is 'no'. But then, I get hit with this: Are you going on Ozempic? Excuse me?"
The piece was titled: "I just gave birth and I'm being urged to take a 'miracle shot' of Ozempic as a quick fix to melt away the baby weight... It's horrifying, unfair and disturbing - and I refuse."
Meghan - who also has two-year-old Liberty with her spouse - was "astonished" at the number of people who had brought up the drug to her.
She wrote: "Ozempic also seems to be the hottest thing in the media industry. So many of the men and women you see on TV every day are rumored to be using the drug.
"Now, I understand some people legitimately struggle with obesity and need Ozempic. But I am not one of those people.
"Which is why I have been really astonished by how many, from casual friends to industry acquaintances, have brought it up with me.
"I'm told 'everyone is doing it,' as if that was ever a compelling case.
"I hear 'just take the shot', as it has become known in shorthand. I was even offered a black-market freebie by someone with 'extra shots at home.' Well, let me make one thing very clear. I'm not taking it. I refuse."
The 38-year-old star sees a "clear moral issue" with the popularity of the drug and the idea that medication can be used as a quick-fix.
She noted: "I am realistic about how long it takes to have your body feel normal again post-baby. No, don't rush me!"
And Meghan insisted the subject will have consequences for future generations.
She wrote: "As a new mother, I also have a responsibility to set an example for my daughters, who will one day face the same beauty standards.
"Their world will only be more challenging as social media seeps more deeply into the American mind. This is not the world I want for them and not the world I want for myself."