Melissa Joan Hart says she and Ryan Reynolds had 'a little thing'
Melissa Joan Hart has spoken again about her and Ryan Reynolds' crushes on each other in the 90s.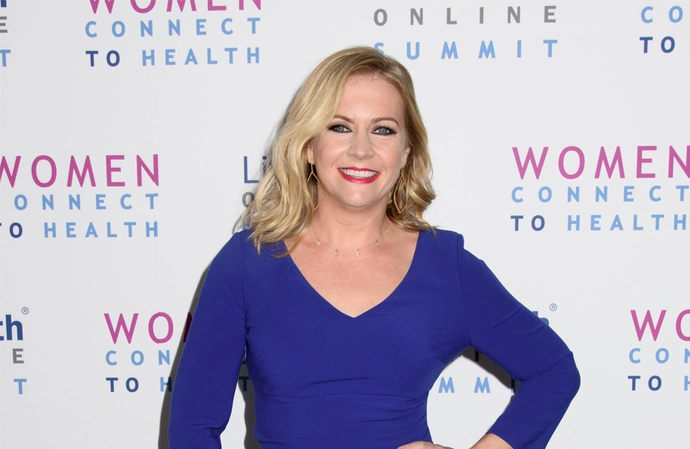 Melissa Joan Hart says she and Ryan Reynolds "had a little thing" in the 90s.
The actors clocked eyes on each other while filming the 1996 'Sabrina the Teenage Witch' movie in which she played the titular role from her iconic series of the same name and Ryan played Seth.
Appearing on the 'Hey Dude … The 90s Called!' podcast, she said: "I worked with Ryan Reynolds on the 'Sabrina' movie. The first movie we did, Ryan was in it."
It's not the first time Melissa has brought up the apparent spark between the pair, as the 46-year-old actress previously admitted she wishes she'd "taken a chance" on the Canadian heartthrob.
Speaking in 2017, Melissa alleged the pair had crushes on each other when they worked on the movie together when they were both 19 but their mutual attraction did not go anywhere because she had a boyfriend at the time.
She said: "We were smitten and cute. He was adorable. He was a really nice guy.
"He wasn't like, the Ryan Reynolds everybody knows these days. You can see in the clip the crazy hair. He was sweet - he was very sweet.
"I had a boyfriend at the time. [He] probably would have been a great boyfriend. And I didn't end up with the other guy, so maybe I should have taken a chance!"
And speaking previously about their attraction, Melissa admitted they shared a kiss but she ultimately chose her then-boyfriend over the 'Deadpool' hunk, who is now married to Blake Lively.
She said: "I chased him down, got in front of his car and just kissed him and then made out with him all night. Then I had to call my boyfriend the next day and explain it.
"He came to New York to visit me. But I think he wanted something more but I decided I was going to stick with my boyfriend."
Melissa has been married to musician Mark Wilkerson since 2003, and the pair have three sons together - Tucker, 10, Braden, 14, and Mason, 17.