Pink wept as she promised daughter she would quit music
Pop star Pink told her daughter Willow she would walk away from her music career for good if she was kept away from her kids for more than 10 days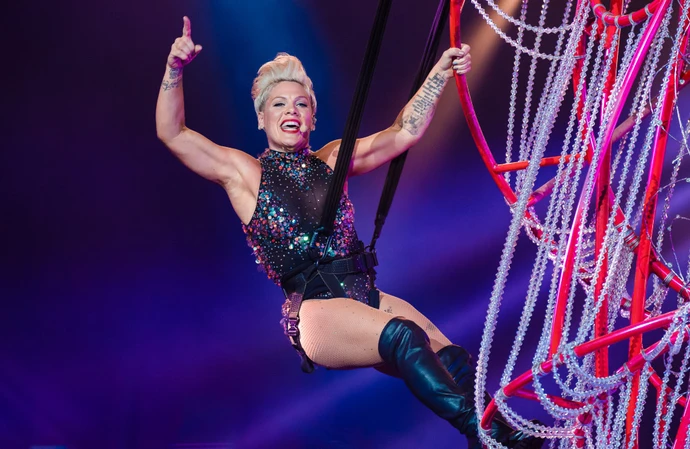 Pink promised to quit music in a "teary" conversation with her daughter.
The pop star is mum to Willow, 11, and son Jameson, six, with her husband Carey Hart and she's opened up about the struggle of balancing motherhood with life on the road - and revealed she told her eldest child she would walk away from her career for good if her tour kept her away from the family for more than 10 days.
She explained the chat happened after she realised her show schedule meat she would have to miss one of Willow's theatre productions later this year, telling PEOPLE: "We finally had to have this really teary conversation about what I do and that it's hard as a mom, and that's why not a lot of moms do it,
"I told her, 'It's going to suck, and I won't go longer than 10 days without you .... or I'll quit. I'll walk away tomorrow. What do you want?'"
However, Willow urged her mum not to give up her career. Pink went on: "She was like, 'Don't quit, Mama. I will just miss you sometimes. And I love what you do.'
"And I was like, 'I love what I do too. I worked my a** off for it, and I'm not going to apologise for that. Also, it affords you a very nice life!'"
During the interview the star also admitted she was warned her career would be over if she had kids because it would be too difficult to balance motherhood with pop stardom - and she feared she wouldn't be very good at it.
The 'So What' singer - real name Alecia Moore - added: "When I had kids, people said: 'Your career's going to be over. How are you going to tour?' ... I did not know I was going to have a family. I didn't picture that for myself because I was terrified I would be a terrible mother. But, oh my God, being a mom is the most incredible thing I've ever done. It's shocking how responsible I've become."