Hayden Panettiere 'heartbroken' over her brother's death
Hayden Panettiere has been devastated by the death of her brother, Jansen.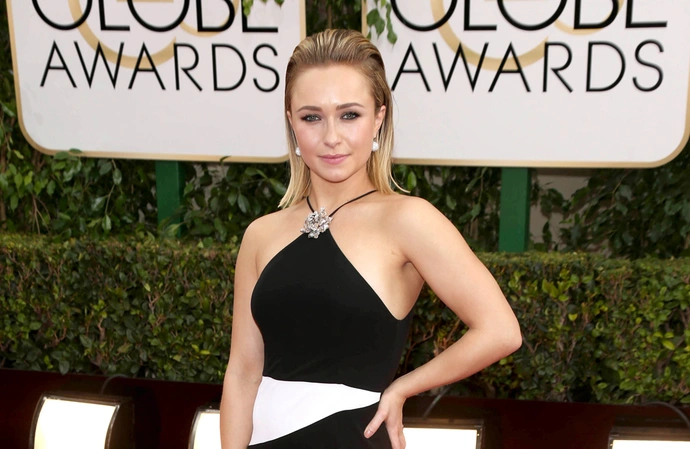 Hayden Panettiere feels "absolutely heartbroken" over the death of her brother.
Jansen Panettiere - who was the 33-year-old actress' only brother - passed away in New York City over the weekend, and Hayden has been left feeling devastated by the news.
A source shared: "Hayden is absolutely heartbroken. She loved her brother unconditionally and the two shared a special bond."
Jansen found fame in the early 2000s, when he starred in a host of well-known productions, including 'Ice Age: The Meltdown', 'Even Stevens' and 'Robots'.
However, he also struggled with mental health problems and he discussed the issue openly with his family.
The insider told 'Entertainment Tonight': "Jansen suffered from mental health issues and art was his therapy and escape.
"In the past, Jansen was open to family and friends about his struggles. Hayden was always there for him and constantly tried to help Jansen when she could."
In January, Jansen took to social media to post a photo of himself and his sister.
He revealed that the actress had cut his hair for him. Jansen joked in the caption: "Not the first haircut she's tried to give me."
The actor also posted on social media over the weekend, sharing a snap of his graffiti artwork.
Jansen was extremely passionate about his art and he even had a website to showcase his best work.
The bio on the website reads: "I AM a good person. I don't do anything illegal illegal or at least I don't do illegal things that hurt people in front of me, if that makes sense.
"I've done drugs but I don't steal. Not to say that anyone that's ever stolen something is a bad person and far from it. Meaning I have my moments like everyone else.'
"I was frustrated with the whole acting thing so I would take it out on weird things things like clothes. (sic)"