Setting boundaries is very important, says Shawn Mendes
Pop star Shawn Mendes has overhauled his life over recent months.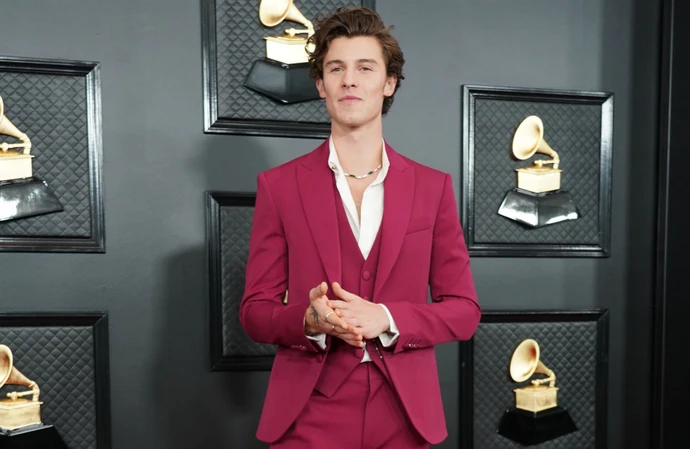 Shawn Mendes thinks it's "very important" to set boundaries in his life.
The 24-year-old pop star canceled his Wonder: The World Tour in July in order to focus on his mental health, and Shawn believes he's transformed his life over recent months by putting some strict boundaries in place.
He explained: "Understanding how setting boundaries does not make you an unkind person has really changed my life. And also understanding that it's not easy to do. It's a difficult thing to do. It feels uncomfortable.
"It makes other people feel a little uncomfortable for a moment, but ultimately it's a very powerful and helpful thing to do for every relationship. So yeah, boundary-setting is not mean, it's actually very important. It's very kind, actually."
Shawn has also revealed that he's started to use ice baths "six times a week".
The chart-topping star admitted that he's become a little bit "obsessive" about it over recent months.
He told the Wall Street Journal newspaper: "I mean, listen, I'm kind of crazy when it comes to the ice baths.
"I have one, so I do it a lot. I do it probably five, six times a week. I know it's a lot, but people who know me know that when I get on something that I like for the first little bit, I can be a little bit obsessive."
Meanwhile, Shawn previously revealed that he was canceling his tour due to mental health issues.
The singer - who dated Camila Cabello between 2019 and 2021 - also thanked his fans for their support.
He said in a statement: "I know you all have been waiting so long to see these shows, and it breaks my heart to tell you this but I promise I will be back as soon as I've taken the right time to heal. I love you all and thank you all so much for supporting me and sticking by me on this journey."