Megan Fox and Machine Gun Kelly are 'not in a good place'
Megan Fox is "not in a good place" with Machine Gun Kelly despite her recetn claims that he has not been unfaithful.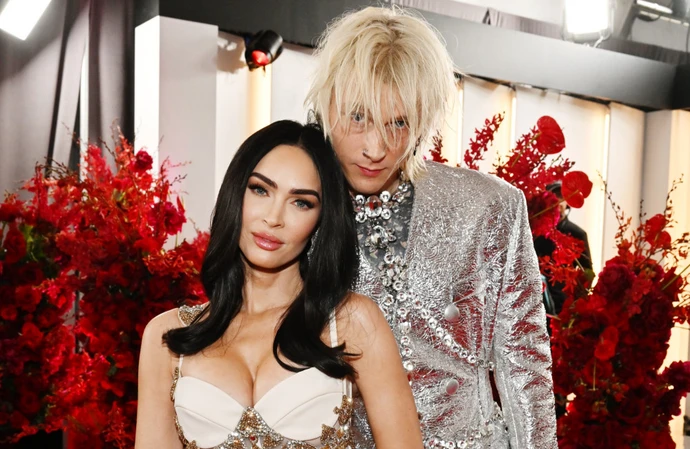 Megan Fox is "not in a good place" with Machine Gun Kelly.
The 36-year-old actress has been engaged to 'Bloody Valentine' hitmaker MGK,32, for just over a year but even though she recently shut down claims that he had been unfaithful, an insider has claimed that things are still not great between the pair.
A source told PEOPLE: "Megan and Machine Gun Kelly are still not in a good place She's now posted that there was no cheating, but she initially thought there was and now is backtracking a bit. "She was definitely hinting at infidelity with her first post. She regrets making it all so public, but was really upset in the moment. Their relationship is crazy and intense. yet it wouldn't be shocking if they were back together completely by the end of the week."
Just hours earlier, the 'Transformers' star reactivated her Instagram account to quash rumours that MGK had been unfaithful towards her with guitarist Sophie Lloyd, but insisted that nothing of the sort had actually happened.
She wrote on Instagram: "There has been no third party interference in this relationship of any kind. You need to let this story die and leave all of these innocent people alone now. "
Earlier this week, Sophie's management team also spoke out to blast the rumours as untrue.
In a statement given to Us Weekly magazine, Sophie's management team said: "Sophie Lloyd is a professional, accomplished musician who has been needlessly dragged into the media based off of meritless accusations made by social media. Any suggestion that she has ever acted in an unprofessional manner or stepped out of her relationship are untrue."
The news comes shortly after it was reported that the 'Jennifer's Body' actress - who was previously married to '90210' star Brian Austin Green and has Noah, 10, Bodhi, nine, and six-year-old Journey with him - had removed her engagement ring but has not yet called things off completely.
A source said: "They haven't officially called off the engagement but Megan took her ring off. They have had issues in the past, but things seem pretty serious this time."