I'm technically challenged, says Melissa McCarthy
Melissa McCarthy and her husband Ben Falcone recently enjoyed a trip to Santa Fe, New Mexico.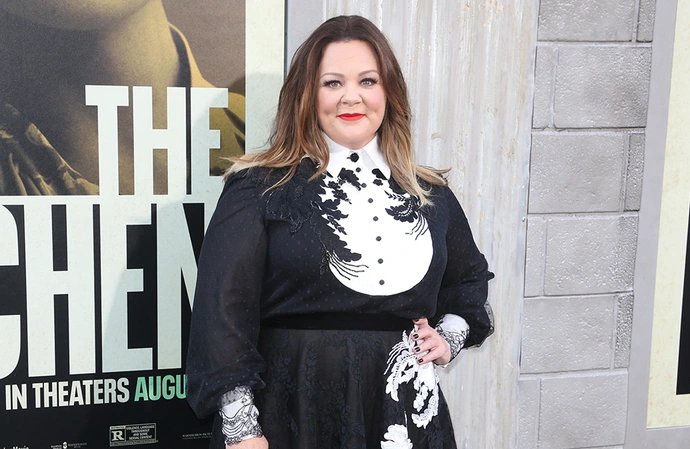 Melissa McCarthy is "technically challenged".
The 52-year-old actress recently enjoyed a trip to Santa Fe, New Mexico, with her husband Ben Falcone, and Melissa surprised herself by managing to book their vacation online.
She said: "I am so technically challenged. I'm still a letter and a postage stamp kind of gal.
"The fact that I can do it, that I can manage it and I can actually book our things, is saying a lot. I'll leave it at that."
Melissa and Ben loved the "beautiful endless desert landscape and the architecture".
However, the Hollywood star also confessed to being out of her comfort zone.
She told PEOPLE: "We kept sitting at this table by a fireplace, which was so cozy, especially for a California girl. We rarely get to snuggle up by a fire because it's too hot.
"And the chef made a Southwestern inspired paella but it was like his grandmother's recipe with a twist. I'm not kidding, we were crazy about it. We had it two days in a row."
Melissa and Ben met in the 90s, and they acted together for the first time on an episode of 'Gilmore Girls' in 2003.
But Ben, 49, previously admitted that directing his wife in a love scene for 'Life of the Party' - the 2018 comedy film - proved to be a strange experience.
The actor - who married Melissa in 2005 - said: "That's a tricky one, because I'm like, 'Hey, will you touch his butt?' And I'm literally doing my job, saying that, so I don't really know how I did it, I just knew it was for the movie. And Luke [Benward, who played McCarthy's love interest] is such a sweet guy, he would like go in and be like, 'Happy Anniversary!' And he is such a sweetheart that it was alright, but tricky! Tricky!"