Richard E. Grant almost breaks down in tears at the BAFTAs
Richard E. Grant fought back tears as he introduced the In Memoriam segment at the 2023 BAFTAs before an emotional montage paid tribute to the likes of Dame Olivia Newton-John and Robbie Coltraine.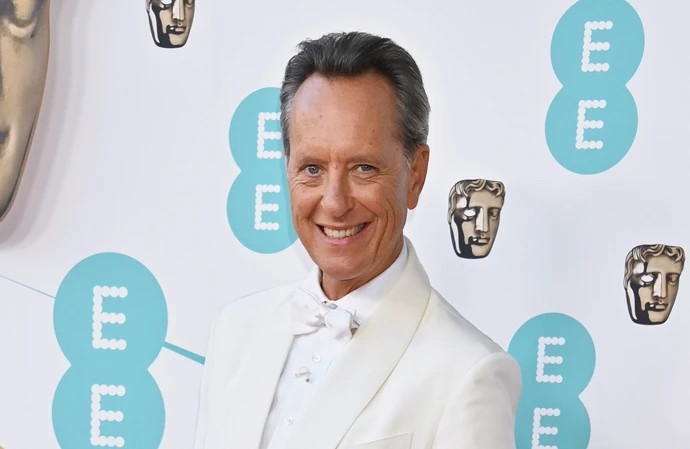 Richard E. Grant fought back tears as he introduced the In Memoriam segment at the 2023 BAFTAs.
The 65-year-old star served as the host of the 76th EE British Academy Film Awards held at the Royal Festival Hall on Sunday (19.02.23) and struggled to get his words out as he introduced the section to remember those prominent in the industry who have passed away over the course of the last year.
He said: "Tonight is a celebration of film in all of its mad, sad, funny, frightening, and thought-provoking forms. Let's take this opportunity to pay tribute to those members of the global film community that we sadly lost...over the last 12 months. I'm sorry. Their impact lives on in film, let's take a moment to remember them now."
A short montage then played, with 'Murder She Wrote' star Dame Angela Lansbury - who died October just five days before her 97th birthday - leading the way with a clip from her in 'Bedknobs and Broomsticks', before moving on to remember the likes of writer Biyi Bandale, Hollywood glamour icon Raquel Welch, who died just last week following a short illness at the age of 82.
'Fame' star Irene Cara was also remembered after she lost her battle with heart disease in November aged 63, whilst 'Misery' actor James Caan also received a nod following his fatal heart attack in July 2022 at the age of 82.
' One Flew Over the Cuckoo's Nest' actress Louise Fletcher passed away in September last year aged 88 and viewers saw a clip of her Academy Award-winning role play in tribute to her, whilst images of late composing legend Burt Bacharach - who died earlier this month at the age of 94 - and Monty Norman also flashed up on screen in remembrance.
Other screen icons to receive a mention included the likes of 'Carry On' actor Leslie Phillips - who died following a long illness at the age of 98 in November - along with Hollywood actress Gina Lollobrigida, following her death in January at the age of 95 and Sylvia Syms, who died in January at the age of 89.
'Goodfellas' actor Ray Liotta passed away last May at the age of 67 and was remembered along with co-star Paul Sorvino - who died just two months later at the age of 83 - with a clip of an emotional scene featuring the two of them from the 1990 crime drama.
Dame Olivia Newton-John passed away in August at the age of 73 after a lengthy battle with breast cancer and her life was commemorated with a clip of her in her signature role as Sandy from the 1978 musical 'Grease' opposite John Travolta.
The segment was closed out with a clip of Robbie Coltrane - who died in October at the age of 72 as a result of multiple organ failure - in his famed role as Rubeus Hagrid in 'Harry Potter and the Chamber of Secrets', opposite a young Daniel Radcliffe as the titular boy wizard.
In the clip, Hagrid said: "I'd just like to say, thanks."
Harry replies: "There's no Hogwarts without you, Hagrid" as the late actor was seen waving goodbye to the Hogwarts Express train as it departed from the station.