Bruce Willis' family 'closer than ever' amid dementia battle
Bruce Willis' family is "closer than ever" and his wife Emma Heming Willis is determined to give their young daughters the "best memories" of their dementia-stricken father.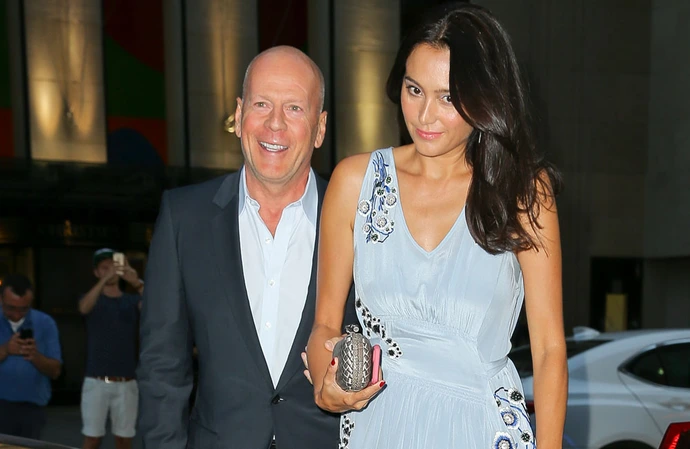 Bruce Willis' family is "closer than ever".
The 'Glass' actor's loved ones revealed earlier this week that he has been diagnosed with frontotemporal dementia (FTD) and amid his deteriorating health, the 67-year-old star's wife Emma Heming Willis is determined to make sure their daughters Mabel, 10, and eight-year-old Evelyn still remember their father as an "amazing, fun dad".
A source told People magazine that Emma has "the biggest support system" - including Bruce's ex-wife Demi Moore and their daughters Rumer, 34, Scout, 31, and 29-year-old Tallulah - and "couldn't be more grateful" for those around her.
The insider added: "She is trying to make as many positive memories for them as she can. She wants them to remember Bruce as an amazing, fun dad. She wants them to have the best memories of him."
The 'Die Hard' actor's elder daughters recently admitted they are "in awe" of the outpouring of love shown for their father after his diagnosis was announced.
Scout posted on her Instagram Story a few hours after the announcement was made: "Feeling emotionally tired and a bit overwhelmed, yet also in awe of the love so many people have for my papa."
Tallulah shared her sister's story and agreed: "Second this scouter, feeling the abundant love for our guy and our family."
Rumer then shared Tallulah's post and pitched in: "I third this Scouter and Buusk feeling so deeply grateful and in awe of the love for us and our sweet Daddio."
The actor's rare condition – which affects less than five per cent of all dementia cases – affects the lobes of the brain behind the forehead, which deal with behaviour, problem-solving, planning and emotions.
Symptoms can include personality changes, such as appearing rude, uninterested and unsympathetic, along with repeated, compulsive movements, hoarding and obsessions as well as craving unhealthy food.