Gigi Hadid in therapy as she grapples with fame
Gigi Hadid says her daughter keeps her grounded, but is in therapy as she grapples with being in the spotlight and struggles with how people perceive her.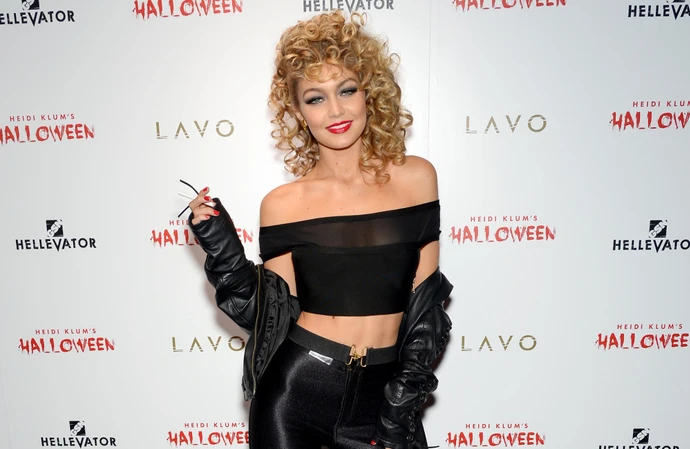 Gigi Hadid is in therapy as she grapples with fame.
The 27-year-old model has daughter Khai Hadid Malik, two, with former One Direction singer Zayn Malik, 30, and said the little girl keeps her grounded, but admitted she struggles with the spotlight how the world sees her.
The fact she is in therapy, like her model sister Bella Hadid, 26, was reported in an interview with the March issue of Elle magazine in which Gigi opened up about life with her daughter and time in the spotlight.
She said about Khai: "She obviously sees me in every state and way, and whether she knows it or not, I'm going through and learning through life with her.
"I think that she has a really realistic kind of 24/7, around-the-clock view. "We're up chatting in the middle of the night if she's up; we're talking about, I don't know, random stuff, but it's fun.
"Having a daughter, although it shifted my life to make me really want to feel more settled, has also really made me appreciate the chaos as well.
"Being at shows and shoots and just being in the city again; being around friends (after) becoming a mom, with everyone also coming out of Covid – I have an appreciation for both sides of it."
Gigi added about how lockdown and her pregnancy shifted her life priorities: "I got pregnant and I really started to think about what I wanted after, when the world opened back up.
"It kept coming back to just a more stabilised schedule where I'm not in a different country every week. This is very stabilizing.
"I have an office that I come to. I know everyone here. I don't have to look a certain way to show up. It's a different experience for me, and it was the right time because I was ready for that."
Elle said being therapy has helped Gigi "cope with the fashion industry and life in the public eye" and has given her a "better sense of what line she wants to draw between her public and private life".
Gigi added: "I've had early experiences where you learn how the world reacts when you share things in certain ways.
"Sometimes you just leave something feeling like you were taken out of context. Or just feel like you revealed too much, and it was taken advantage of. Whatever those learning-the-hard-way experiences are, you grow a certain skin."