Dementia-stricken Bruce Willis 'misfired gun on film set as brain condition worsened'
A report from last year has resurfaced after it was revealed Bruce Willis is suffering dementia, in which it is claimed he misfired a gun loaded with blanks on a film set.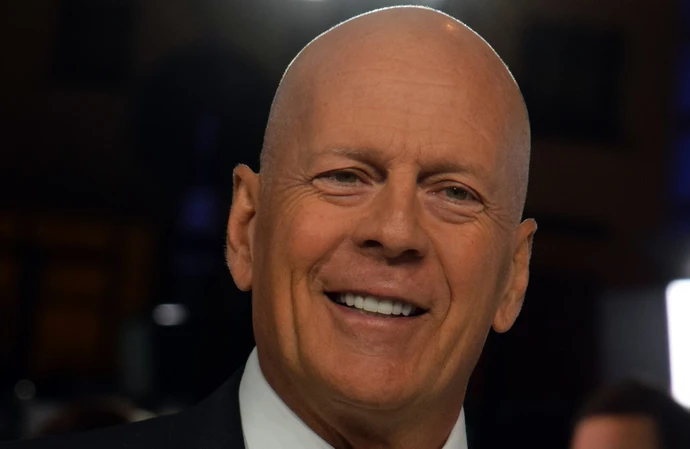 Dementia-stricken Bruce Willis allegedly misfired a gun on a film set and needed someone to read his lines to him through an earpiece as his brain condition aphasia worsened.
The 67-year-old 'Die Hard' actor's family revealed on Thursday (16.02.23) the condition had developed into a rare and "cruel" form of dementia – 11 months after witnesses spoke out to claim his deepening health woes were evident while filming three years before he quit acting in 2022.
An article run by the LA Times in March 2022 resurfaced on Friday (17.02.23) after it was publicly confirmed Bruce is now suffering from frontotemporal dementia, in which it was also claimed his lines had to be cut to accommodate his worsening brain decline.
In one alleged incident two years ago on the Cincinnati set of the 'Hard Kill' film, Bruce was said to have unexpectedly fired a gun loaded with a blank on the wrong cue.
The LA Times said two people familiar with the incident recounted the claim, but said they were "not authorised to comment".
No one was injured in the alleged incidents and the film's producer disputed the incident occurred, but the alleged discharge left actors and crew members shaken, according to the newspaper.
But Bruce's 'Hard to Kill' co-star Lala Kent, 32, was quoted by the LA Times saying about his alleged gun misfire: "Because my back was to him, I wasn't aware of what was happening behind me. But the first time, it was like, 'No big deal, let's reset."
She was reported to have asked director Matt Eskandari to remind Bruce to say his line before firing, but it apparently happened again.
One of the two crew members who said Bruce fired the gun on the wrong cue was quoted by the LA Times saying: "We always made sure no one was in the line of fire when he was handling guns."
Film producer Randall Emmett, 51, who has worked with Bruce on 20 films, said the actor didn't fire a gun prematurely and the movie's armorer also denies that the incident happened.
The film came out in August 2020 and Bruce appeared in the flick for only seven minutes.
It has also been reported that in the last few years, Bruce's management made sure Bruce's film shoots only lasted a maximum of two days, in which he would often only work for four hours due to his declining health.
There is also a claim that on the set of Open Source, actor Adam Huel Potter, 41, earned up to $4,150 a week to read Bruce's lines to him through an earpiece.