Billie Eilish's home swarmed by cops after prank call
Police attended the home of pop star Billie Eilish on Wednesday (15.02.23) following a prank call requesting a welfare check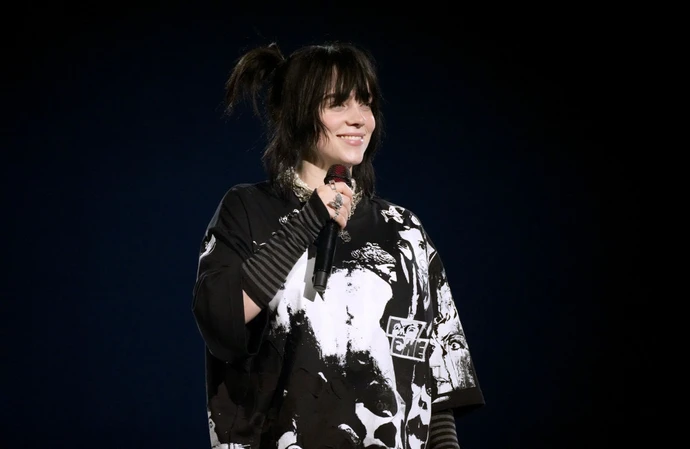 Billie Eilish's home was swarmed by police officers this week following a prank call.
Several cars from the Glendale Police Department headed to the pop star's property in Los Angeles on Wednesday (15.02.23) after a request for a welfare check was made, but TMZ.com reports the officers made contact with Billie's team and determined every was ok.
The website reports the call to the police is likely to have been made by a prankster.
News of the false alarm comes shortly after Billie was granted a restraining order against a man who allegedly tried to break into her parents' home.
The pop star was previously given a temporary retraining order to keep Christopher Anderson away from her and her relatives after he allegedly attempted to gain access to her parents' property in Los Angeles in January - and she appeared in court via video link earlier this month to ask for the order to be made more permanent.
The judge granted a five-year order of protection which covers Billie as well as her parents - Patrick and Maggie - and brother, Finneas. The order means 39-year-old Anderson must stay 100 yards away from the 'Bad Guy' singer and her family while he's also banned from contacting her on social media or going near her home, work place or vehicle. In documents previously filed as part of the case, Billie claimed incidents involving Anderson caused her to suffer "substantial anxiety, fear, and emotional distress". He's alleged to have turned up at the family home several times since December and Billie insisted she no longer felt safe visiting her parents at the property where she and her brother grew up.