A Big Hunk O' Ice Cream: Austin Butler drank microwaved ice cream to pile on pounds for Elvis role
Austin Butler has revealed the foods he hate to gain weight for 'Elvis'.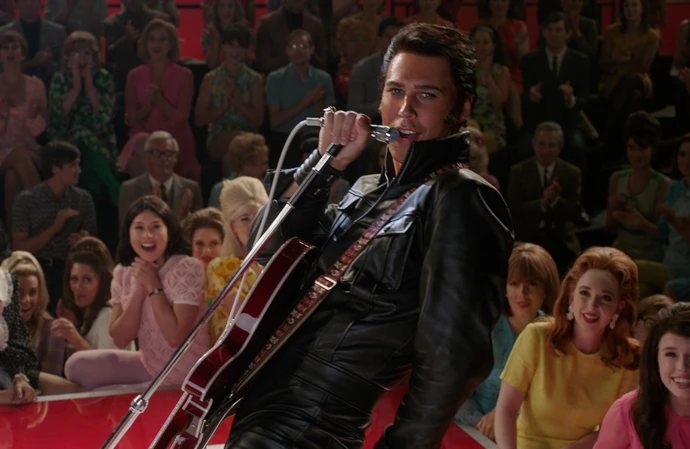 Austin Butler drank microwaved ice cream and dozens of doughnuts to pile on the pounds to play Elvis Presley.
The former Disney star - who won the Golden Globe for Best Actor for his portrayal of the late King of Rock and Roll in Baz Luhrmann's biopic 'Elvis' and is hotly-tipped to walk away with the Oscar in the same category at the upcoming Academy Awards - was inspired by Hollywood actor Ryan Gosling's method for gaining weight for a role.
Appearing on the 'Variety Awards Circuit' podcast, he spilled: "I heard that Ryan Gosling, when he was going to do 'The Lovely Bones', had microwaved Häagen-Dazs and would drink it. So I started doing that."
The 31-year-old actor, who wore a body suit for the part, enjoyed the sweet treats to start with but quickly started to feel "awful" about himself.
He continued: "I would go get two dozen doughnuts and eat them all. I really started to pack on some pounds. It's fun for a week or so, and then you feel awful with yourself.
"But we were planning on shooting chronologically in the beginning. That quickly went out the window, then especially with COVID. It was just impossible."
Not only was the role physically demanding, but Austin also didn't get to see his family for three years while working on flick.
The 'Dune: Part Two' actor went years without seeing his loved ones with filming in Australia.
He recalled in a previous interview: "During 'Elvis', I didn't see my family for about three years. I was prepping with Baz, and then I went to Australia.
"I had months where I wouldn't talk to anybody. And when I did, the only thing I was ever thinking about was Elvis. I was speaking in his voice the whole time."
And Austin explained how the coronavirus pandemic altered the production schedule and meant that he and Luhrmann had to find "subtle ways" to represent the music icon ageing.
He said: "Initially, Baz said we could film it in sequence.'Well, OK, I can take a break and gain the weight.' But with Covid, the whole schedule got turned upside down.
"We ended up working a lot with finding subtle ways that you can age. Elvis ended up experiencing a lot of pain in his knees, in his back, and I felt that completely."
He also damaged his vocal cords singing Elvis songs 40 times.