'I'm rocking it!' Nick Cannon discusses being a dad of 12!
Nick Cannon thinks being a dad of 12 is a constant "learning experience" as he opens up just months after welcoming his latest child.T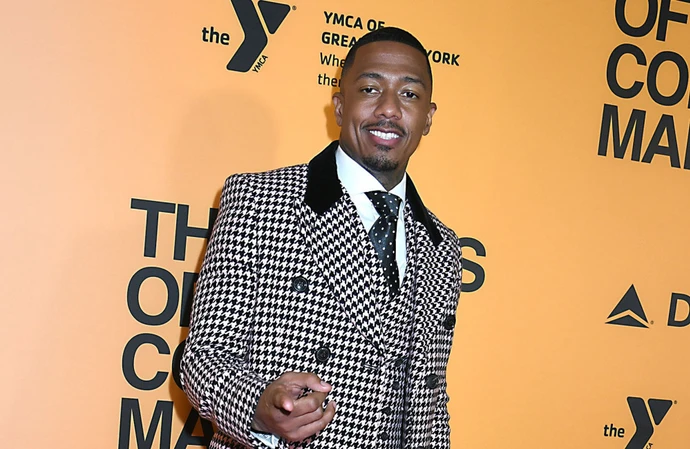 Nick Cannon thinks being a dad of 12 is a constant "learning experience."
The 42-year-old star has 11-year-old twins Moroccan and Monroe with ex-wife Mariah Carey, Golden, seven, Powerful Queen, two, and four-month-old Rise with Brittany Bell, 19-month-old twins Zion and Zillion and seven-week-old Beautiful Zeppelin with Abby De La Rosa, Legendary Love, six months, with Bre Tiesi, and Onyx Ice, four months, with LaNisha Cole and most recently welcomed Halo Marie with Alyssa Scott in December, one year on from losing their son Zen to brain cancer, and when asked how he is finding being a dad of so many, he noted that "every day" is different.
He told US TV show 'Extra': "I've been rocking for over a decade now. I think it's just one of those things. It's just a learning experience every day!"
Despite his enormous family, 'The Masked Singer' host recently revealed that he has no plans to have a vasectomy and has seemingly ruled out taking measures to permanently be unable to father any more children.
During CNN's 'New Year's Eve Live in Times Square' on 31 December, host Andy Cohen teased that Nick appeared to be "single-handedly repopulating the Earth" and then quizzed him on his "plan" for the future.
Nick replied: "Clearly, I don't have a plan. Honestly man, it's just so much joy and elation that I have, the family that I have, and I embrace it. I love it, and I don't have a plan. That should have been clear from the jump."
Co-host Anderson Cooper then asked: "A vasectomy?"
The guest quickly replied: "Is that what you want me to get? It's my body, my choice."