Selena Gomez: Instagram is a waste of time!
Selena Gomez has branded social media as a "waste of time" and employs a team to manager her own platforms after she became so upset doing it herself.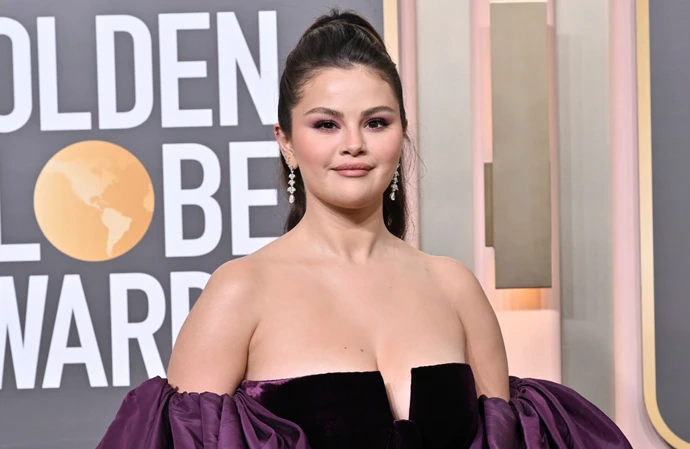 Selena Gomez has branded social media a "waste of time."
The 30-year-old pop star - who used to be the most followed person in the world on Instagram and remains in the top 10 with 378 million followers - was left "constantly crying" when she used social media apps herself in the aftermath of her high-profile split from Justin Bieber, and now that she employs an assistant to manage her various platforms, doesn't even have access to Instagram on her personal phone.
She said: "I never got the chance to go to an actual high school. The world was my high school for the longest time, and I started getting inundated with information that I didn't want.
"I went through a hard time in a break-up and I didn't want to see any of the [feedback] — not necessarily about the relationship, but the opinions of me versus [someone] else. There'd be thousands of really nice comments, but my mind goes straight to the mean one.
"People can call me ugly or stupid and I'm like, whatever. But these people get detailed. They write paragraphs that are so specific and mean. I would constantly be crying. I constantly had anxiety…I couldn't do it anymore. It was a waste of my time."
The 'Only Murders in the Building' actress went on to admit that she does use viral video sharing app TikTok because she finds the enviroment on there to be "less hostile" than other brands such as Twitter and Facebook and now has a "system" in place so she can deal with social media in a healthy way.
She told Vanity Fair magazine: "The only thing I have on my phone is TikTok because I find it to be a little less hostile. There are wonderful things about social media—connecting with fans, seeing how happy and excited they are and their stories.
"But usually that's filtered through [for me now]. I created a system. Everything I do I send to my assistant who posts them.
"As far as comments, my team will put together a few things that are encouraging."