Andrea Riseborough breaks silence on Oscar nomination controversy
Andrea Riseborough has spoken out for the first time over the controversy surrounding her Oscar nomination for 'To Leslie'.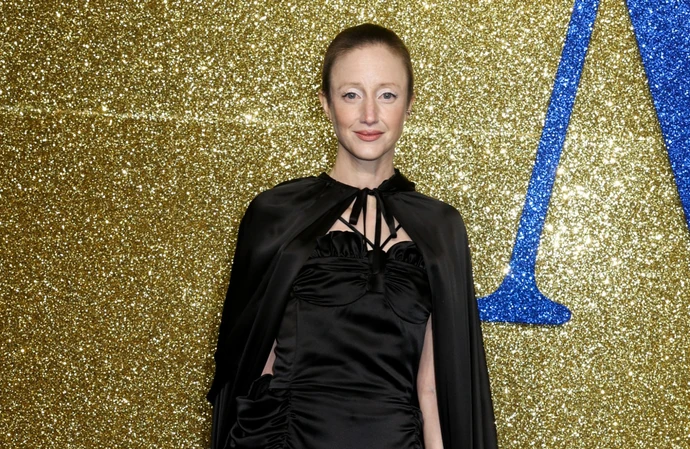 Andrea Riseborough has condemned the film industry as "abhorrently unequal" in her first interview since the controversy over her Oscar nomination.
The 41-year-old star's surprise nomination for Best Actress at the Oscars for her work on little-seen 'To Leslie' amid high profile support from the likes of Jane Fonda, Gwyneth Paltrow, Edward Norton and Cate Blanchett prompted the Academy of Motion Picture Arts and Sciences to "conduct a review of the campaign procedures around this year's nominees" but later declared she would remain on the shortlist.
And Andrea insisted the conversation around her nomination, which came as Black actresses Viola Davis ('The Woman King') and 'Till's Danielle Deadwyler were surprisingly snubbed, was "necessary" but has "deeply impacted" her.
She said: "[I am] coming to terms with what the nomination means, for me and for others.
"It not only makes sense that this conversation would be sparked, but it is necessary.
"The film industry is abhorrently unequal in terms of opportunity. I'm mindful not to speak for the experience of other people because they are better placed to speak, and I want to listen.
"I am grateful for the conversation because it must be had. It has deeply impacted me."
The 'Nocturnal Animals' actress is unsure what, if anything, her experiences will mean for future awards campaigning.
She said: "Awards campaigning is as acerbically exclusive as it has always been. I do not yet know which measures will best encourage meritocracy. I've been working toward discovering them and will continue to."
But the British actress acknowledged one "ray of light" amid the controversy is that 'To Leslie' has received a bigger platform.
She told The Hollywood Reporter: "It's been confusing. And it's wonderful the film's getting seen. I suppose it's a really bright ray of light. When any of us engage in anything, we want for that piece of work to be absorbed in some way. You can't control how people absorb it."
Andrea was "gobsmacked" by the shows of support from her peers when they raved about the movie and her performance in the social media posts which prompted scrutiny from the Academy.
She said: "When it got through to me that so many people were reaching out with personal and passionate responses about the film, I was very moved — because the subject matter is very important to me, and I believe in the message of the film."