Orland Bloom admits Katy Perry relationship can be 'very, very, very challenging'
Orland Bloom admits he and Katy Perry's relationship is a rollercoaster ride.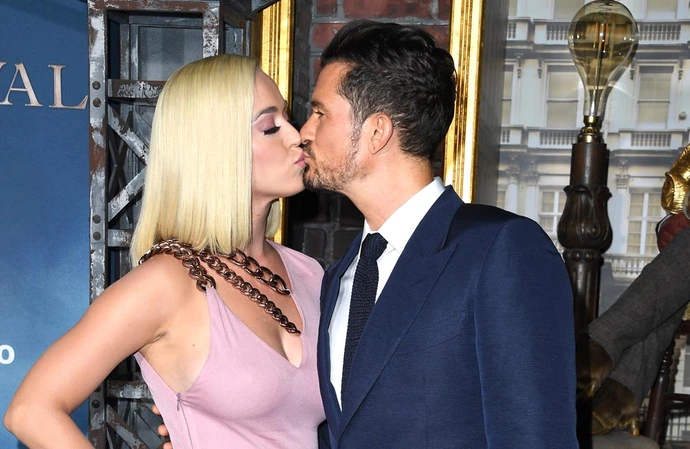 Orlando Bloom admits his relationship with fiancée Katy Perry can be "really, really, really challenging sometimes".
The Hollywood actor has confessed that he and his future wife - who have two-year-old daughter Daisy Dove together - have to "battle with our emotions and creativity" because they are not always in the same head space.
Orlando, 46, explained in an interview with Flaunt magazine: "We're in two very different pools.
"Her pool is not a pool that I necessarily understand, and I think my pool is not a pool that she necessarily understands."
He continued: "Sometimes things are really, really, really, challenging. I won't lie.
"We definitely battle with our emotions and creativity."
The 'Carnival Row' star admits there is "never a dull moment" in their household and he's grateful for their unique bond.
Orlando added: "I think we're both aware of how blessed we are to have uniquely connected in the way that we did at the time that we did, and there's definitely never a dull moment."
It comes after the pair were the subject of split rumours last year.
Katy quashed the rumours after she was spotted without her engagement ring and didn't attend the Met Gala with her partner in May.
And she heaped praise on the 'Pirates of the Caribbean' star for helping to ease her depression.
The 'Firework' hitmaker, 38, explained how the pair complement each other, as Orlando is always positive and she's "more heady" and "prone to depression".
Speaking on the 'Dear Chelsea' podcast, Katy said: "I always say when he walks into the room he has this joie de vivre to him and some people ask, 'What is this guy on?'
"He's just really got this happy, posi vibes and I'm a little bit more heady and prone to depression in some ways - and so it's good for me to be around him because he gets me out of my head a little bit."