Janet Jackson's wardrobe malfunction helped the NFL, says Tom Brady
Janet Jackson's wardrobe malfunction was "a good thing for the NFL", according to Tom Brady.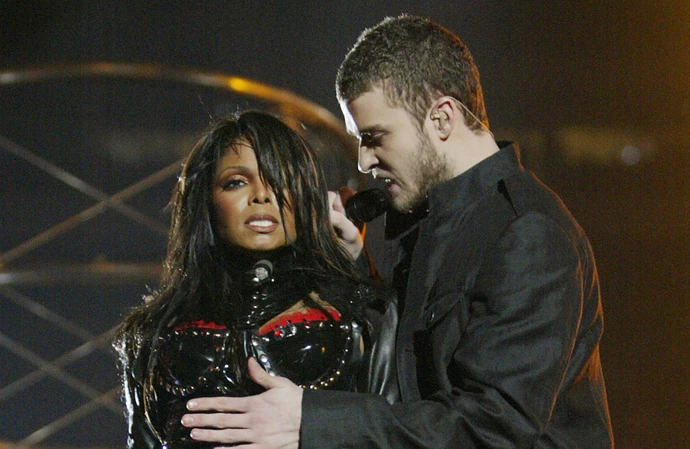 Tom Brady thinks Janet Jackson's wardrobe malfunction at the Super Bowl was "a good thing for the NFL".
The 56-year-old pop star suffered a wardrobe malfunction at the hands of Justin Timberlake during the Super Bowl halftime show in 2004, and Tom - who was competing in the game - believes it actually helped to raise the profile of the league.
Tom, 45 - who recently announced his retirement from the sport - told the 'Let's Go! With Tom Brady, Larry Fitzgerald and Jim Gray' podcast: "I think in the end, it was probably a good thing for the NFL because everyone got to talk about it, and it was just more publicity and more publicity for halftime shows. Is any publicity bad publicity? That's what they say, so, who knows?"
During their halftime show performance, Janet's breast was exposed by Justin to the TV audience for a brief moment.
The incident created a huge backlash, but Tom was focused on the game at the time.
He shared: "It took a while for us to figure out exactly what had gone on."
Tom also recalled being asked about the incident.
He explained: "[The media was] asking me about that. I couldn't even understand what they were telling me about. They said, 'Did you see the halftime show?' and I said, 'I didn't see anything.' I was thinking about the game."
Meanwhile, Justin issued an apology to Janet in 2021, admitting that he failed to support her through the controversy.
The pop star also apologized to Britney Spears, his former girlfriend.
He said in a statement: "I understand that I fell short in these moments and in many others and benefited from a system that condones misogyny and racism. I specifically want to apologize to Britney Spears and Janet Jackson both individually, because I care for and respect these women and I know I failed."