Priscilla Presley hits out at Bam Margera and denies giving him Elvis items
Elvis Presley's ex-wife Priscilla has denied giving Bam Margera items belonging to the late King of Rock and Roll.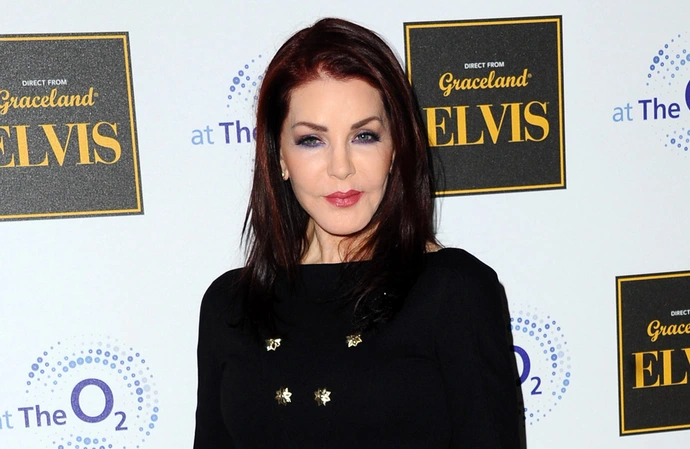 Priscilla Presley has denied giving Elvis items to Bam Margera.
The late King of Rock and Roll's ex-wife has responded to claims made by the former 'Jackass' star after they spent time with her son Navarone Garibaldi Garcia, 35, at their her home and she insisted he betrayed them by circulating photos "accompanied by false information and storytelling".
In a statement, Priscilla said: "When I was asked by my son to have a 'new friend' come over for a visit, I had no idea who he was or that later he would choose to post photos and false stories...
"He came over, talked non-stop about his new ventures and personal struggles and asked for a photo with me for his father, who is a big fan."
While the 77-year-old actress explained that she is always happy for "fans to take photos", she added that the 43-year-old star filmed inside her home without consent.
She also hit back at his claims to TMZ that he was gifted items once belonging to Elvis Presley himself.
She added: "At no time during the visit did I give him anything of Elvis'. I still have everything he ever touched.
"I would never disrespect Elvis who was the love of my life by giving away anything that belonged to him. I have always protected them for the fans."
BA, previously claimed he was given a robe and a ring once belonging to the 'Suspicious Minds' legend.
Priscilla continued: "Elvis belonged to all of you, and I cherish my life with him too much to ever squander anything.
"I do hope this man gets the help he needs and does what is right."
She added that she considers him a "dishonest and unstable individual" and insisted she wants "no further communication with him".
Bam has addressed the situation himself, apologising for his behaviour in an Instagram post.
He wrote: "I want to apologize to @priscillapresley and Navarone Presley for my behavior.
"I'm very sorry and embarrassed, and I can't apologize enough for acting like a jackass. Navarone gave me a robe and ring that I gave Phil to be a part of Phil's Elvis stuff.
"I'm making Navarone a $10,000 Heartagram necklace because I love his band @themguns with hopes to record and tour. I'm sorry. (sic)"