Valentine's Day is very serious, says Kristin Cavallari
Kristin Cavallari has claimed that Valentine's Day "is a very serious thing".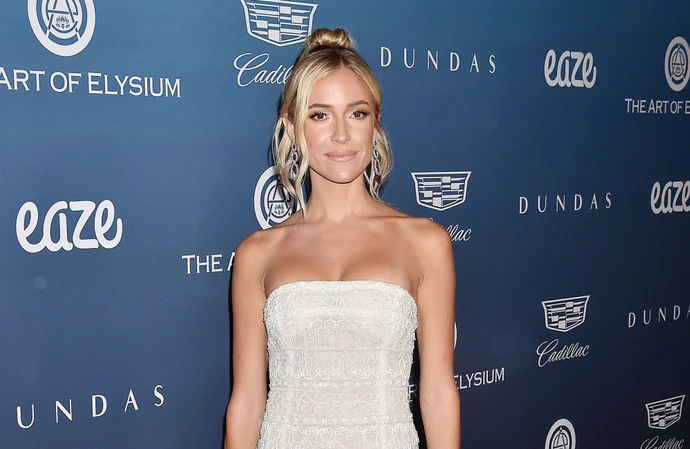 Kristin Cavallari thinks Valentine's Day is a "very serious thing".
The 36-year-old TV star - who has Camden, ten, Jaxon, eight, and Saylor, seven, with her ex-husband Jay Cutler - has revealed that she thinks the occasion is extremely serious for any couple.
The blonde beauty - who was married to Jay between 2013 and 2020 - explained: "I think Valentine's Day is a very serious thing. I think unless you're in a relationship … if you're not that serious about someone, I'm not like, 'Oh, let's spend Valentine's together.'"
Despite this, Kristin is poised to spend Valentine's Day with her children.
She told the New York Post newspaper's Page Six column: "I have my kids on Valentine's Day - they are my Valentines."
The 'Very Cavallari' star also claimed that Valentine's Day can be "even more fun when you're single".
She added: "Some of my favourite Valentine's Days over the years have been with my girlfriends, because there's not as much pressure and then you can just have fun."
Kristin previously admitted that she's keen to find love once again.
The TV star revealed that she's returned to the dating scene and was looking for love.
She said: "I am open to dating right now, yeah. This is the first time in a few years where I am in a good place to be dating."
Meanwhile, Kristin and Jay announced their split via a joint statement on social media in April 2020.
The former couple said on Instagram at the time: "With great sadness, after 10 years together we have come to a loving conclusion to get a divorce. We have nothing but love and respect for one another and are deeply grateful for the years shared, memories made, and the children we are so proud of. This is just the situation of two people growing apart. We ask everyone to respect our privacy as we navigate this difficult time within our family. (sic)"