Living in Dubai has changed me, says Lindsay Lohan
Hollywood star Lindsay Lohan has reflected on her life in Dubai, admitting that it's changed her sense of style.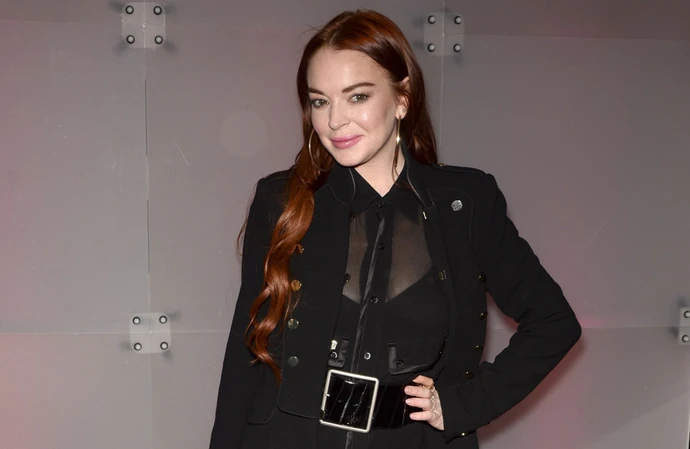 Lindsay Lohan changed her style after she moved to Dubai.
The 36-year-old actress is currently living in the United Arab Emirates, and Lindsay admits that her surroundings have influenced her sense of style.
She told E! News: "It's a little bit more conservative sometimes.
"The weather's different there, it's hot longer year-round, so sometimes less is more. It depends on wherever you are in traveling. Fashion is always fashion."
Lindsay dresses completely differently whenever she returns home to the US.
She said: "Whenever I comes to New York, I dress more ... it's always about comfort, really."
Lindsay is also open to returning to the US one day.
Asked about the possibility, she replied: "In the future, yeah, maybe, but I'll keep my place in Dubai! My husband and I like it there."
The actress married financier Bader Shammas in 2022, but he's keen to stay out of the spotlight.
Speaking about her husband's sense of style, Lindsay explained: "He's into his own designers, but I can't get him to a fashion show. He's not huge on cameras."
Meanwhile, Lindsay previously revealed that she learned the importance of taking career breaks after "working constantly for a large chunk of [her] childhood".
Lindsay explained the importance of striking a healthy balance between her work life and her professional life.
The 'Mean Girls' actress - who shot to stardom as a child - said: "You can take breaks, but you just have to know when the time is right. Because it's also good to keep the pace going.
"You become a family when you're on a set, and then when the project wraps, it just stops. So it's like a culture shock - you don't know what to do with yourself. It's good to keep your mind active."