Victoria Beckham gushes husband David is still her Valentine after 26 years
Victoria Beckham has posted her now traditional annual Valentine's throwback snap with husband David and gushed he's still her Valentine after 26 years together.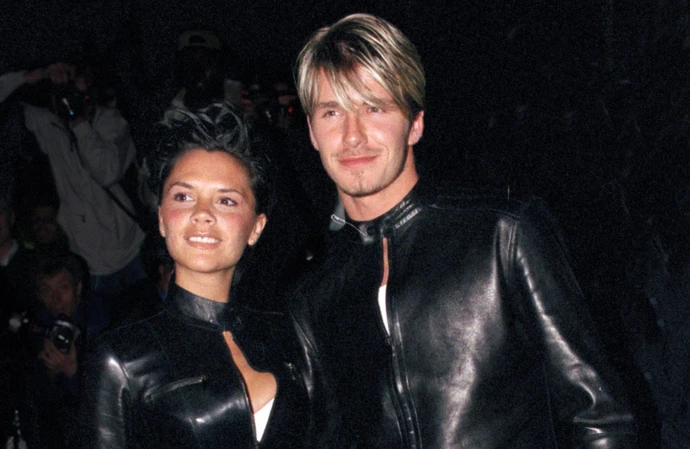 Victoria Beckham has gushed her husband David is still her Valentine after 26 years.
The former Spice Girls singer, 48, started dating David, 48, in 1997 before they married on 4 July 1999 and had four children – sons Brooklyn, 23, Romeo, 20, and 17-year-old Cruz, as well as daughter Harper, 11, and added her now traditional 14 February throwback snaps of the couple to her message from the early days of their relationship.
She said alongside a snap of them from 1999: "26 years and still my Valentine, I love you so much @davidbeckham kisses @brooklynpeltzbeckham @cruzbeckham @romeobeckham #HarperSeven x."
Former England captain David responded with his Valentine's post on social media, writing: "Happy Valentines to my valentine. We Love You @victoriabeckham... @brooklynpeltzbeckham @romeobeckham @cruzbeckham #HarperSeven."
The throwback image came after Victoria also referenced the '90s by telling her online fans how to achieve the perfect "iconic Nineties lip" based on her own old look.
She said on Instagram during a make-up tutorial: "The Nineties are making a big comeback. I'm going to show you how I create that nineties gorgeous lip.
"I'm moments away from cutting my hair in a bob and putting on a catsuit and spicing up my life. The nineties are back!
"I always like to start with a clean lip, just a bit of concealer and make sure they're quite dry as well. I like to dab it onto my lips.
"Then I take my number four lip liner, this is darker than what I would normally use but for that nineties look – it's the perfect lip liner.
"Final product is Posh Gloss, I like to dab it on so I can get quite a precise look. There it is, perfect iconic Nineties lip."