Rihanna has 'no updates' on when her new music will drop
Rihanna has no more news on when she will release a new album.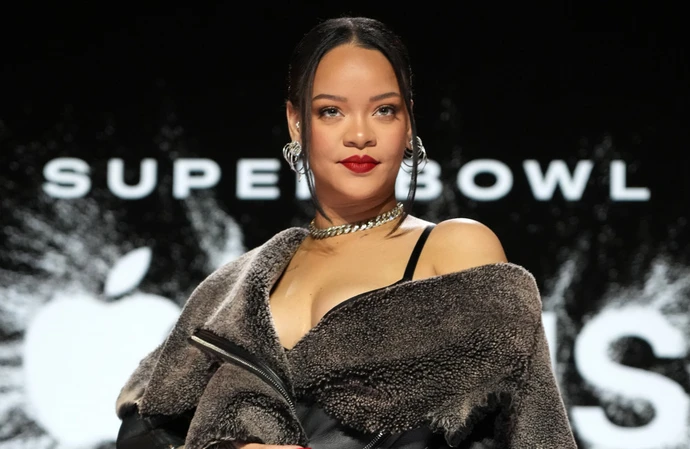 Rihanna has no "updates" on when her new music will be released.
The megastar made her grand return to the live stage at the Super Bowl LVII Halftime Show on Sunday (12.02.23), where she also revealed she is pregnant with her second child with rapper A$AP Rocky, just nine months after they welcomed a baby boy, whose name they have not disclosed to the public.
However, fans have been eagerly awaiting the arrival of the 'Needed Me' singer's long-awaited follow-up to 2016's 'ANTI', for years, and it looks like they will have to wait a while longer yet.
Rihanna told 'Good Morning America': "They are waiting.
"I'm excited to actually put new music out but I don't have any updates for you on that yet."
The 'Umbrella' hitmaker did, however, release a new song for the soundtrack to Marvel's 'Black Panther: Wakanda Forever', 'Lift Me Up', in October.
The 34-year-old superstar - whose halftime show was the second most-watched in history, with more than 110 million tuning in to catch the spectacle - recently confessed that she's found it "impossible" to strike a healthy work/life balance.
The chart-topping star admitted that she's still adjusting to the demands of motherhood.
She said: "It's very different.
"The balance is almost impossible because no matter how you look at it, work is always something that's going to rob you of time with your child. That's the currency now, that's where it goes. The magnitude of how much it weighs."
Rihanna also gushed that she was thrilled that her son could see her perform at the Super Bowl.
She explained: "When you become a mom, there's something that just happens where you feel like you can take on the world. You can do anything, and the Super Bowl is one of the biggest stages in the world.
"So, as scary as that was ... there's something exhilarating about the challenge of it all, and it's important for me to do this this year. It's important for representation. It's important for my son to see that."