Rihanna wants to have 'several kids'
Rihanna was "super excited" to announce her pregnancy to the world.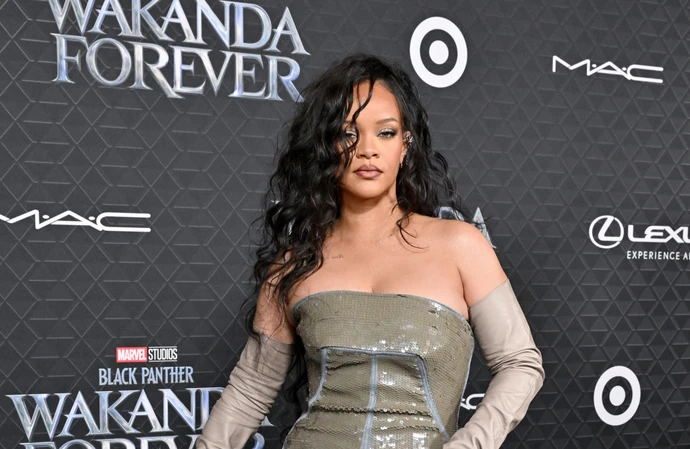 Rihanna wants to have "several kids".
The 34-year-old star showed off her baby bump during the halftime show at the Super Bowl on Sunday (02.12.23), and Rihanna was "super excited" to announce that she's expecting another child with ASAP Rocky.
A source told PEOPLE: "Rihanna has so many things she is grateful for. She is ecstatic about how her show went. She felt great about performing again. She was also super excited to confirm her pregnancy."
Rihanna - who gave birth her first child in May - "wants several kids and is happy that her son with have a sibling come summer".
The insider added: "She loves parenting with [ASAP]. They are great together."
Despite this, Rihanna recently confessed that she's found it "impossible" to strike a healthy work/life balance.
The chart-topping star admitted that she's still adjusting to the demands of motherhood.
She said: "It's very different.
"The balance is almost impossible because no matter how you look at it, work is always something that's going to rob you of time with your child. That's the currency now, that's where it goes. The magnitude of how much it weighs."
Meanwhile, Rihanna was thrilled that her son could see her perform at the Super Bowl.
She explained: "When you become a mom, there's something that just happens where you feel like you can take on the world. You can do anything, and the Super Bowl is one of the biggest stages in the world.
"So, as scary as that was ... there's something exhilarating about the challenge of it all, and it's important for me to do this this year. It's important for representation. It's important for my son to see that."