John Lydon refuses to wallow in 'self-pity' as he cares for wife with Alzheimer's
Sex Pistols star John Lydon won't feel sorry for himself as he looks after his beloved wife Nora Forster in her battle with Alzheimer's disease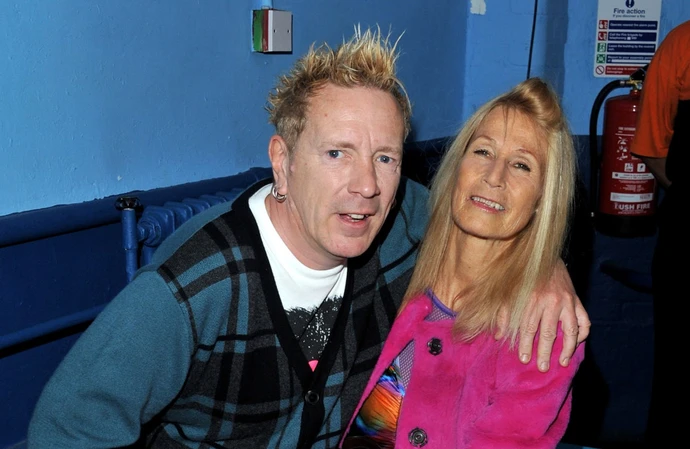 John Lydon refuses to wallow in "self-pity" since becoming a full-time carer for his wife Nora Forster as she battles Alzheimer's disease.
The Sex Pistols star has devoted his life to looking after his partner during her illness and he's adamant he will never abandon her because his new role is fuelled by love - and he won't ever feel sorry for himself over the situation.
Speaking to The Sunday Times newspaper, Lydon revealed he felt insulted when someone said he was doing a "good job" looking after Nora. He explained: "It's not a job at all. You make your commitment to a person and nothing changes. These are the cards life dealt, and my mum and dad were right: never show self-pity."
He adde of caring for Nora: "It's shaped me into what I am. I don't think I'll ever get over it. I don't see how I can live without her. I wouldn't want to. There's no point ... It's worth every moment. No joy comes without pain and boy, do I know that now."
The rocker recently tried out for the chance to represent Ireland at the next Eurovision Song Contest with his band Public Image Ltd. and dedicated his song 'Hawaii' to Nora.
The lyrics referenced their love and he previously told The Sun newspaper it was inspired by a holiday they took together.
He said: "We spent a magnificent holiday in Hawaii after a tour once and it was just the greatest week of our lives. "Now her memories are fading, I wanted to bring something like that back to her. I get broke up even thinking about it... it is a song about the dissipation of a human being that I dearly love, in front of my very eyes."
Lydon missed out on a slot at Eurovision with band Wild Youth winning the place with their track 'We Are One'.