Prince Harry could be 'honoured' with blue plaque at field where he lost virginity
The owners of the land where Prince Harry admitted he lost his virginity aged 17 have joked they may put up a plaque in honour of the royal romp.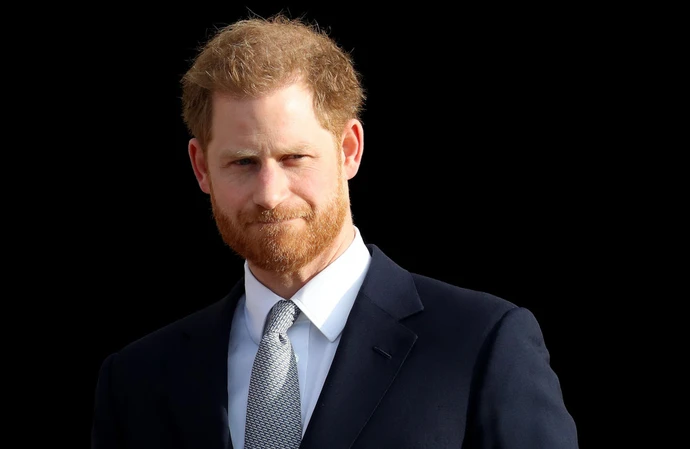 Prince Harry could be "honoured" with a blue plaque at the field where he lost his virginity aged 17.
The royal, now 38, romped with Sasha Walpole when she was 19 on land now owned by Dean Ellwood and his partner Anna Pitt-Stanley in Norton, Wiltshire, south-west England, and the couple have joked they may set up a tribute on the grounds to mark the pair's romp.
Dean, who lives with Anna at Splash Cottage next to the site where Harry had sex with Sasha, now 40, told The Sun on Sunday (12.02.23): "I suppose I could put a blue plaque up in the field, but I don't think many people would be interested."
Anna added: "Everyone in the village is talking about it but I don't think we will be setting up a gift shop selling memorabilia."
The field belonged to The Vine Tree Inn in 2001 when Harry lost his virginity there, and Dean said by the time he and Anna bought their cottage eight years ago the field's ownership had transferred to their property.
Harry's ex-lover Sasha has said she is baffled at his decision to lift the lid on their romp in his memoir 'Spare', which was released in January, before she came forward earlier this month to reveal she was the woman unnamed in the book to whom he lost his virginity.
The royal – who has children Archie, three, and 20-month-old Lilibet with his 41-year-old wife the Duchess of Sussex – said in the book he had lost his virginity to an older woman who treated him like a "stallion" and smacked his "rump" after a five-minute frolic in a field behind a pub.
Sasha has since told her side of the story in a series of interviews and said she remains baffled by Harry's decision to go into so much detail about his love life.
During an appearance on 'Piers Morgan Uncensored' on TalkTV on 9 February, Sasha said: "If you want to live a private life and you want to get out of the limelight and leave the royal family, or whether to live your life as you want to live it, to then sell a book and go on Netflix is kind of going against what you're saying you want."
Digger driver Sasha previously admitted she never spoke to Harry again after their night together and told The Sun newspaper: "I don't have any regrets about not texting him. I don't think there was anything to be gained from that. Our lives have gone in different directions but I wish him all the best."