Channing Tatum recalls being starstruck by Matt Damon
Channing Tatum has recalled an embarrassing incident with fellow Hollywood star Matt Damon.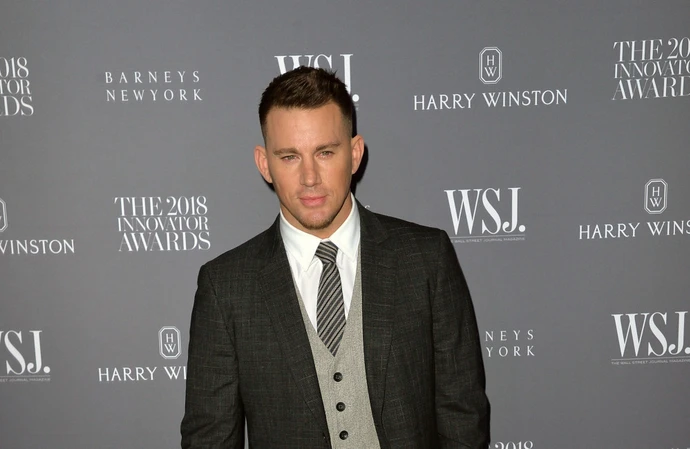 Channing Tatum felt starstruck when he met Matt Damon for the first time.
The 42-year-old actor is one of the most bankable stars in Hollywood - but Channing admits that he tends to "panic" whenever he talks to other famous people.
Recalling an incident in 2011, Channing shared: "We're in Albuquerque, and we've shot for the day. We're all just hanging out at the hotel bar and Matt Damon comes by to hang out with [Steven] Soderbergh. I'm just beside myself.
"I'm such a fan, and still am. I sat down next to him, and I was like, 'Hey, man. Where are you from?' - and I was like 'I just asked Matt Damon where he's from.'
"Everyone on the planet knows where Matt Damon is from, and he obviously knows that I know where Matt Damon is from, and I almost didn't recover.
"I don't think I said anything for the next maybe two hours or so, and I still think about it today. Every once in a while, I'll just have a cold sweat and feel like, I can't believe..."
Channing doesn't "really like to meet famous people". However, he found Matt, 52, to be very understanding.
The actor - who stars in 'Magic Mike's Last Dance' alongside Salma Hayek and Matthew McConaughey - told PEOPLE: "He just took care of me in that moment and answered me. It was like nothing ever happened.
"He was just like, 'Oh, I'm from Boston. Where are you from?' and I was like, 'I'm from Florida.' In my head I just kept screaming: 'I'm sorry. I'm sorry!'
"I don't know if he remembers it at all. I don't know if he ever even remembers meeting me, but we're friendly now, and I can kind of, sort of keep it together today."