Shania Twain proud of her throat surgery scar
Country singer Shania Twain has revealed she's 'proud' of the 'big scar' on her neck which was left behind after she underwent throat surgery in 2018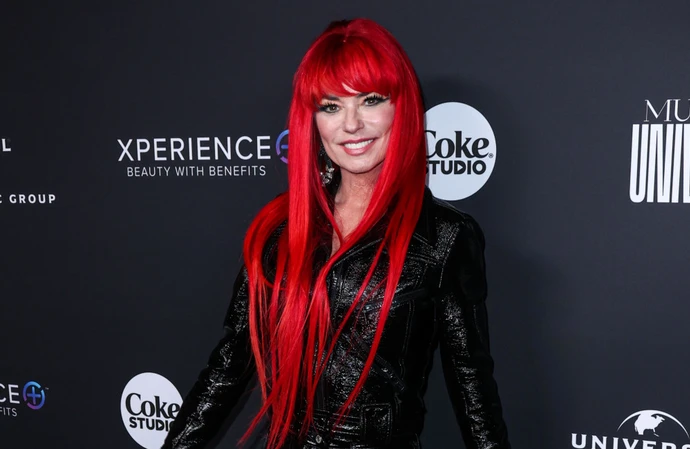 Shania Twain is "proud" of the "big scar" on her neck from her 2018 throat surgery.
The 57-year-old country star was left with nerve damage to her vocal cords after contracting Lyme disease in 2003 and later underwent an operation to help her sing again which left her with a large mark - but Shania is adamant she is glad to have the scar because the surgery saved her voice.
During an appearance on 'The Graham Norton Show', she explained: "The operation was very invasive, and I've got a big scar that I am proud of. I'm very happy to have a scar rather than no voice.
"The surgery was a miracle, and I am so grateful. Going back into a studio after the operation was a discovery and I was re-learning voice. I can get very loud and now I can swear really loudly!"
The 'You're Still The One' star previously admitted she was extremely worried about whether her voice would sound the same after the operation. She told InStyle magazine: "After I had the surgery, I was petrified to make a sound. I didn't know what was going to come out. "It did scare me, but I just had to take the leap and make a sound." However, the singer's fears were unfounded and she was so happy to have her voice back again. She went on: "I was so excited about what came out. It was a connection to the vocal cords and it came out very easily. I was really, really, really excited." She added of her health issues: "It's a reminder, don't take time for granted. Don't take the opportunity for granted. It's possible I might lose it, that it may not last. I guess any prosthetic or support that you get that is synthetic, your body still may give out around it. It could happen."
'The Graham Norton Show' airs on Friday at 10.40PM on BBC One and iPlayer.