'They wanted me to commit suicide': Roseanne Barr slams ABC's handling of race-row Twitter scandal
Roseanne Barr has blasted the "witch-hunt" she was subjected to in the wake of being fired from 'Roseanne' over tweets she sent.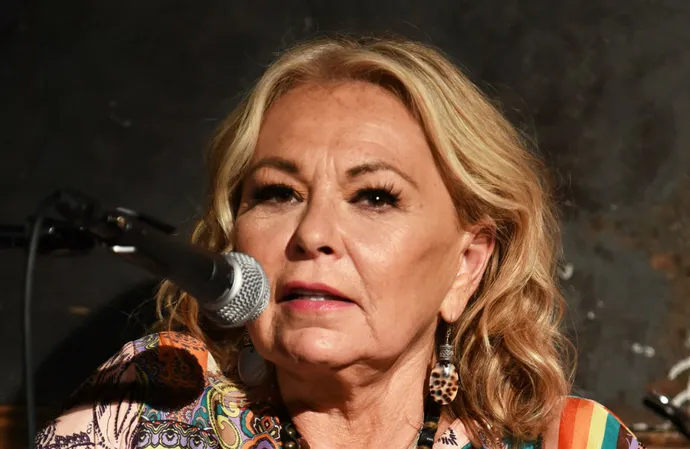 Roseanne Barr has accused ABC of wanting her to "commit suicide" after she was fired from 'Roseanne' over racist tweets.
The 70-year-old comic was dropped from the show, which was subsequently rebooted as 'The Conners', in 2018 after comparing White House advisor Valerie Jarrett to an "ape" in a light-night Twitter post she later claimed was written when she was on Ambien, and she's now blasted the "witch-burning" she was subjected to in the aftermath of the scandal.
Roseanne - who also claimed she had no idea Valerie was black when she posted - said: "It was a witch-burning. They denied me the right to apologise. Oh my God, they just hated me so badly.
"I had never known that they hated me like that. They hate me because I have talent, because I have an opinion.
"Even though 'Roseanne' became their Number one show, they'd rather not have a number one show … When they killed my character off, that was a message to me – knowing that I'm mentally ill or have mental health issues – that they did want me to commit suicide."
Roseanne also accused Hollywood of double standards, comparing her treatment to that of Dave Chappelle, who has been accused of transphobia, and Louis C.K., who has admitted masturbating in front of female colleagues.
She told the Los Angeles Times newspaper: "They didn't do it to anyone else in Hollywood, although they always [mention] Dave Chappelle and Louis C.K..
"Well, Louis C.K. did lose everything, but he committed an actual [offense]. And Dave Chappelle was protected by Netflix.
"I'm the only person who's lost everything, whose life's work was stolen, stolen by people who I thought loved me. And there was silence.
"There was no one in Hollywood really defending me publicly, except for Mo'nique, who is a brave, close, dear friend."
Despite the scandal, Roseanne has vowed she won't hold back in her upcoming Fox Nation special, 'Roseanne Barr: Cancel This!'.
She said: "I'm so happy that this is the most offensive in my stand-up that I've ever had the balls to be."