Rihanna hasn't thought about her birthday ahead of Super Bowl
Rihanna insists she's focused on her Super Bowl performance - not her birthday.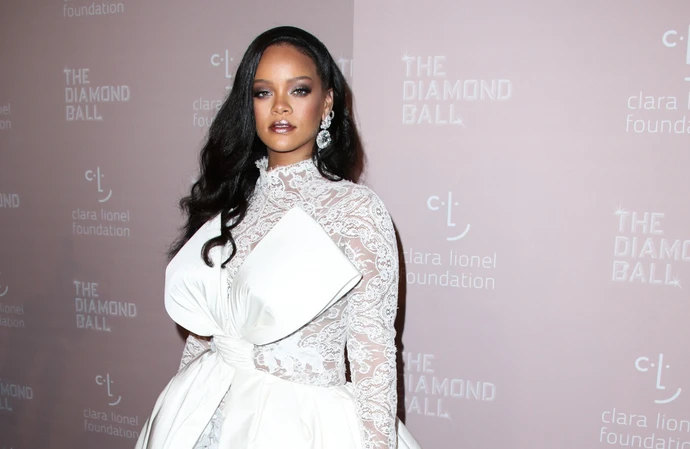 Rihanna has been too focused on her Super Bowl performance to think about her own birthday.
The chart-topping star turns 35 on February 20 - but Rihanna hasn't had time to think about the landmark occasion, as she's been busily preparing for her halftime show at the Super Bowl on Sunday (02.12.23).
The 'Rude Boy' hitmaker - who has been dating rap star ASAP Rocky since 2020 - told Apple Music: "Sunday, now that's the one. I've been so focused on the Super Bowl I totally forgot that my birthday's coming up. I totally forgot about Valentine's Day."
Rihanna has already been through "about 39 versions of the setlist" for her Super Bowl performance, and she's determined to deliver an unforgettable show.
Speaking about her plans for the halftime show, Rihanna teased: "That was the hardest, hardest part - deciding how to maximize 13 minutes but also celebrate. That's what this show is gonna be - it's gonna be a celebration of my catalog in the best way that we could've put it together.
"You're trying to cram 17 years of work into 13 minutes, so it's difficult. Some songs we have to lose because of that, and that's gonna be okay, but I think we did a pretty good job of narrowing it down."
Rihanna - who gave birth to a baby boy in May - admits that the halftime show will also be a physical challenge for her.
She said: "The physical challenge has definitely been immense for many reasons, of course. I haven't done this in a minute. You're just running around for 13 minutes, trying to put a two-hour set in 13 minutes, and you're gonna see on Sunday.
"From the time it starts, it just never ends until it's the very last second … It's a jam-packed show, and it takes a toll on your body, it really does."