I want to style other celebrities, says Cardi B
Rap star Cardi B has revealed that she'd love to style other celebrities.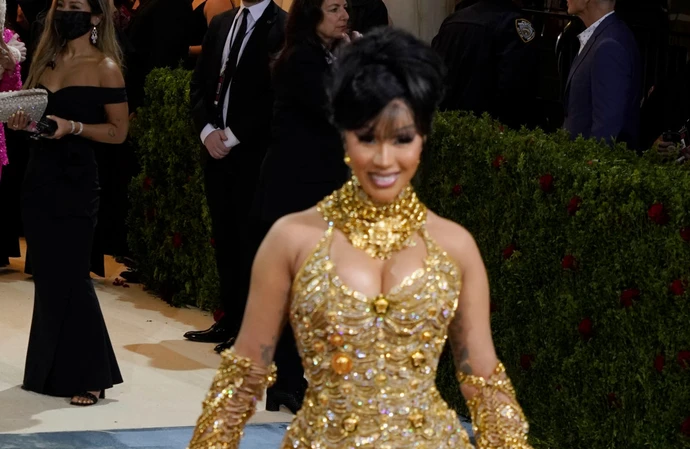 Cardi B wants to become a celebrity stylist.
The chart-topping rap star - who is one of the world's best-selling music artists - has taken to Twitter to reveal that she'd love to style other celebrities.
Cardi, 30 - who is known for having a bold fashion sense - wrote on the micro-blogging platform: "I really want to style other celebs."
In response, Chrishell Stause posted a side-by-side image of herself and Cardi, explaining that they were both wearing dresses from the same designer.
Chrishell, 41 - who is best known for starring in 'Selling Sunset', the hit Netflix show - wrote: "We wore the same designer @GG_Studio [clapping and fire emojis] (sic)"
Meanwhile, Cardi previously admitted to being happier before she became famous.
The 'WAP' hitmaker - who married rap star Offset in 2017 - no longer worries about her financial situation, but Cardi insisted she felt happier "two or three years ago".
She said: "One positive thing is that, my family, whatever they want, they get. Everything that I want to buy, I can get. I don't have to worry so much about my future.
"One negative thing is that, even though I'm happy, I feel like I was a little bit happier two or three years ago when I had less money."
Cardi felt she had a greater degree of control over her own life before she became a global star.
The award-winning rapper hates that so many people now have strong opinions about her life and her choices.
She said: "I had less people who had opinions about my life. I felt like my life was mine.
"Now I feel like I don't even own my life. I feel like the world owns me."