Harry and Meghan will 'definitely be invited' to King Charles' coronation
Harry and Meghan will reportedly receive an invite to King Charles' coronation in May despite the royal rift.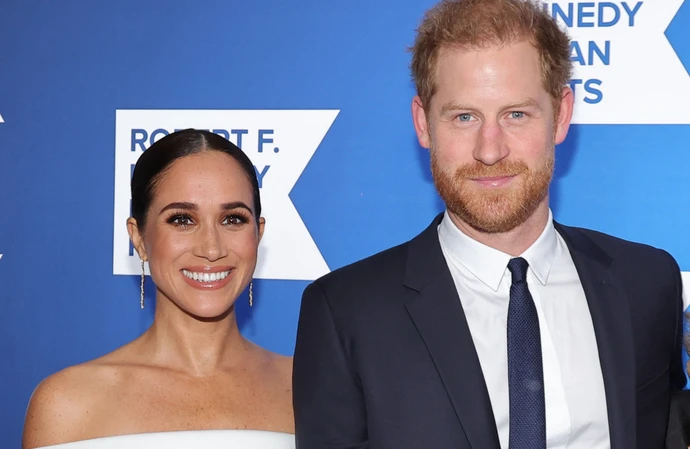 Prince Harry and Meghan, Duchess of Sussex will "definitely be invited" to the coronation of King Charles, an insider has claimed.
The royal couple stepped down from official duties in 2020 and have become estranged from the rest of their family but an insider has claimed organizers of the May 6 coronation of Harry's father King Charles are "working on the assumption" that they will be there despite the rift.
An official insider told The Sun newspaper's Fabulous Magazine: "They will definitely be invited, and we are working on the assumption that they will come."
It was previously reported that Charles is said to believe that if Harry and Meghan - who now live in LA with three-year-old Archie and Lili, 20 months, - didn't attend the coronation at Westminster Abbey, it would be a greater distraction than their presence would be, so is ready to agree concessions including a high-profile seating position inside Westminster Abbey and an informal assurance the couple - who stepped down from royal duties in 2020 - will be able to retain their titles.
A source said: "The issue of substance is whether they attend the Coronation, and if they do, under what terms and conditions.
"The family is split, and all the indications are that Harry is being advised to agree to nothing at this stage and 'play it long' right up to the last minute, which is making negotiations with him very difficult.
"Harry's camp made clear that the idea that he would just attend the Coronation and behave himself but then be stripped of his titles was a total non-starter.
"While he might decide at some point to discard his titles of his own volition, he objects to the idea of being forcibly stripped of them.
"He resents being lumped together with Andrew in the public mind as the two 'problem Princes', when he considers the circumstances to be totally different."
The archbishop - who will preside over the coronation ceremony - was first asked to serve as an intermediary between William and Harry shortly after Queen Elizabeth died in September.