Paul Mescal: Food thoughts stop me getting over-excited during sex scenes!
Irish actor Paul Mescal has revealed that he always thinks about his favourite foods and meals when he is shooting sex scenes to distract him from what he is acting out.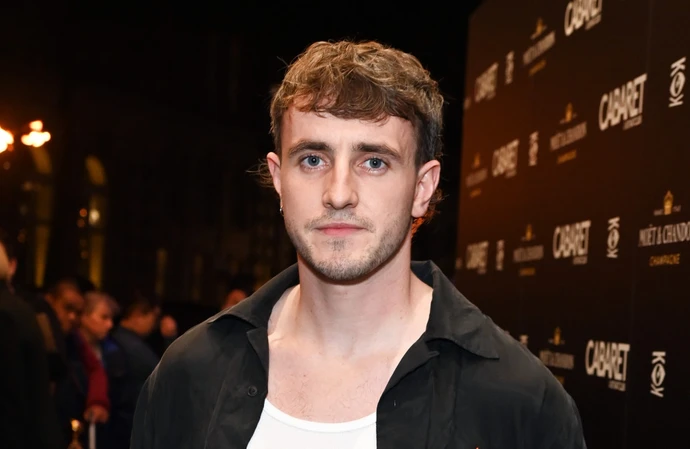 Paul Mescal thinks about delicious food when he is filming sex scenes to stop himself from getting overly excited.
The 26-year-old Irish actor famously portrayed Connell Waldron in the hit TV series 'Normal People' - which is based on the 2018 novel of the same name by Sally Rooney - and he had to shoot several intimate sequences with his co-star Daisy Edgar-Jones, who played Connell's lover Marianne Sheridan.
Paul has revealed he tries to focus his mind on his favourite meals rather than what he is acting out to avoid any embarrassing trouser tenting.
Appearing on the 'Off Menu' podcast, he said: "I'm always thinking about food during sex scenes ... It's what I think about.
"I wouldn't want to do a sex scene and draw from sex because then the worst thing could happen and then that's it, my life is over."
Paul is adamant that this method allows his face to show signs of "absolute pleasure and ecstasy" but "everything downstairs" is "completely chilled out".
Speaking on the food podcast, the 'Aftersun' star also revealed he has an aversion to tomatoes, and his hatred of the savoury fruit stems from a disgusting childhood dining experience that he cannot forget.
He shared: "I have a fear of tomatoes. When I used to go to a childminder after school, she was lovely but then one day she decided for a snack that she would pull an easy single out, spray Heinz ketchup on it, rolled it up and was like, 'Here you go!'
"It's a fear of tomato, like Heinz ketchup."