Sir Elton John's half-brother is ready to shine
Sir Elton John's half-brother has joked the megastar is his "warm-up act" and he will be ready to step into the spotlight when his famous sibling concludes his farewell tour.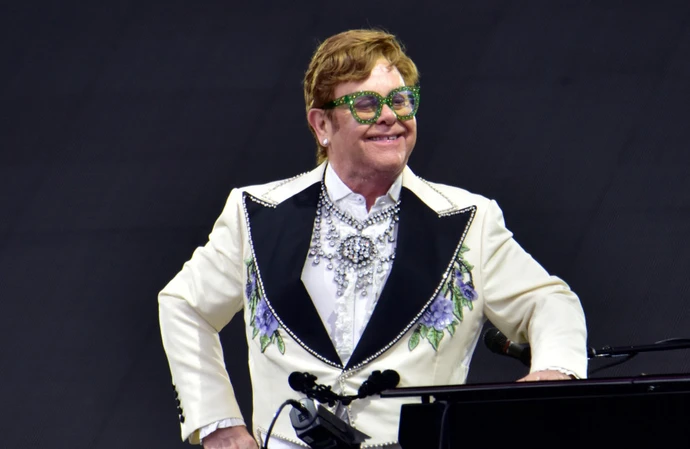 Sir Elton John's half-brother has joked the megastar is his "warm-up act".
Geoff Dwight - who hasn't spoken to his famous sibling since 1991 - is also a singer/songwriter and he's ready to step into the spotlight once the 'Rocketman' hitmaker's final 'Farewell Yellow Brick Road' tour comes to an end this summer.
Geoff told the Daily Mail newspaper: "You've got to let the warm-up act finish and he's still playing, at least until Glastonbury this year. I feel I've been like Prince Charles waiting for the Queen to die."
The yurt maker last saw Elton in person when he was just 15 years old and had travelled to Manchester along to see him in concert.
Geoff said: "After that, he rang me up once, but then I never heard anything from him again. I was a bit gutted at the time but he was a busy man going all over the world so you've got to take things in context."
The siblings spoke for the final time in 1991 when their dad Stanley was on his deathbed and though Geoff was sad that Elton declined to visit their frail parent, he's thankful he stayed away from the funeral.
He said: "I rang up to see whether he wanted to come to see him and he just said, 'We never connected so I'm not going to.
"I thought it was sad because once someone's gone you can't connect with them, but I'm glad he didn't come to the funeral because it would have made a complete circus out of it."
Out of the blue a several years ago, Geoff began receiving Christmas cards from his brother and his family, which featured photographs of the 'Candle in the Wind' singer and husband David Furnish's sons Zachary, 12, and Elijah, 10, and a printed message which read: "Happy Holidays, Wishing For Peace and Happiness on Earth".
After three years, Geoff decided to send an elaborate, hand-made card in return.
But he added: "I've never had one back since.
"Maybe he didn't get my card or took it the wrong way. Who knows? But it looks like I'm deleted from the database."