Virginia Giuffre urged to speak out by Epstein victims' lawyer
Lisa Bloom, an attorney representing a number of Jeffrey Epstein's victims, has urged Virginia Giuffre to "speak out".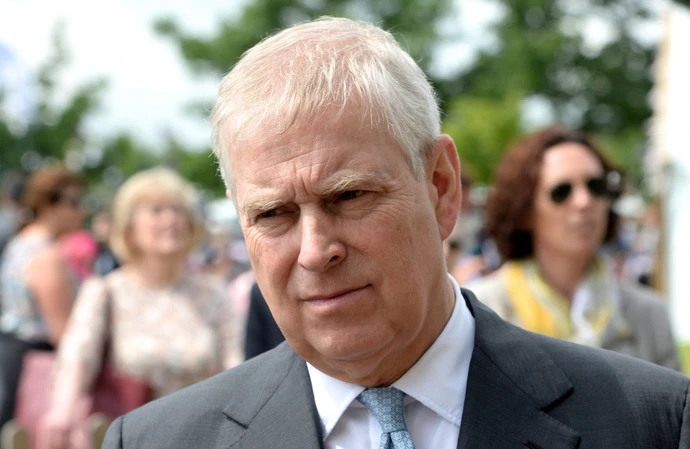 Virginia Giuffre has been encouraged not to "remain silent".
The 39 year old agreed a huge settlement with Prince Andrew - who she claimed she was forced to have sex with by Jeffrey Epstein and Ghislaine Maxwell when she was just 17 - last year, with the agreement including a clause that banned her from speaking about the case for a year.
And with the confidentiality agreement due to expire some time next month, attorney Lisa Bloom, who represented some of the victims of late billionaire paedophile Epstein, has urged her to speak out.
Lisa told Times Radio: "[Virginia is] a tremendous advocate for women, not only victims of Jeffrey Epstein, but victims in general.
"I don't expect her to remain silent. I expect her to continue to use her voice to speak out. And I hope that she does."
While Andrew is said to be considering a legal attempt to overturn the settlement, Lisa believes it is unlikely he will be able to do anything, arguing the case is "over and done with" because it didn't go to trial, despite the disgraced Duke of York - who has denied any wrongdoing - being represented by "highly competent attorneys".
She said: "It's never going to be resurrected. It's never going to come back because of the decision that he made as a grown man to settle the case."
Lisa's comments came shortly after Alan Dershowitz encouraged Andrew to challenge the agreement after Virginia dropped an eight-year legal battle against him in November, admitting she "may have made a mistake" in identifying him as a man who abused her as a teenager.
The lawyer said: "I have never understood why he accepted the settlement.
"There were many, many good defences he could have raised. I've thought right from the beginning, as soon as the deal was done, it was a mistake to do it. He should pursue every legal remedy and the media should investigate thoroughly all of the allegations because this is just the tip of the iceberg."
Andrew is said to feel Virginia's u-turn in her allegations against Alan have damaged her credibility.