Duke and Duchess of Sussex gave away 3m in charity's first year of operation
The Duke and Duchess of Sussex donated $3 million in their Archewell Foundation's first year of operation to causes including COVID-19 vaccinations, the evacuation of refugees, and a playground for children in Uvalde, Texas.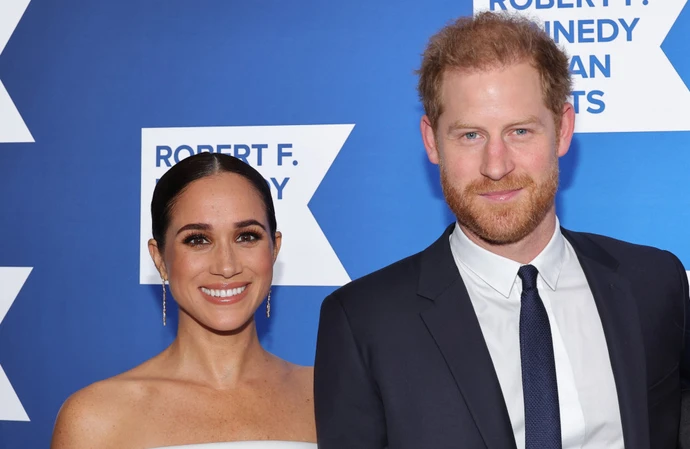 The Duke and Duchess of Sussex donated $3 million in their Archewell Foundation's first year of operation.
Prince Harry and his wife Meghan raised $13 million through their charity in 2021-22, and have given away various grants for initiatives including the creation of a resource guide to embrace "positive masculinity" and help procuring 12.6 million COVID-19 vaccinations.
The first impact report for the organisation said the couple's future focus includes building a better online world, uplifting communities and restoring trust information, while noting the charity has raised and invested "millions of dollars across the non-profit space for sustainable programs and campaigns" since its creation in 2020.
The report doesn't contain full account details but according to the Daily Telegraph newspaper, it is understood the charity donated around 23 per cent of its income, with millions more in reserve expected to be given away in the future.
Other initiatives to benefit from the foundation include the rescue of more than 7,400 people from Afghanistan thanks to a partnership with Human First Coalition and the provision of 50,000 meals through World Central Kitchen.
In addition, the Archewell Foundation helped build a playground for the children of Uvalde, Texas following the death of 19 students and two staff members in a school shooting last year, and provided funding for 13 academic fellows at Harvard to "address society's most urgent concerns surrounding social media".
A letter from the co-executive directors of the organisation included in the report stated: "The results of [the Sussexes'] work are undeniable, both through metrics that can be seen and an emotional impact that can be felt.
"Baked into all that we do is the core belief that our collective wellbeing and mental health are paramount."
And one of the charity's partners praised the work of their "dear friends" Harry and Meghan for having "brought hope to each and every community they touch".
José Andrés, chef and founder of World Central Kitchen, one of AWF's partners, added: "Meghan and Harry turn compassion into boots through their Archewell Foundation.
"In a world where everyone has an opinion about people they don't know, the Duke and Duchess have compassion for the people they don't know. They don't just opine. They run toward the struggle."