Julia Fox: I don't have $30 million!
Julia Fox has insisted that she doesn't have $30 million and explains why she lives in a relatively small apartment in New York City.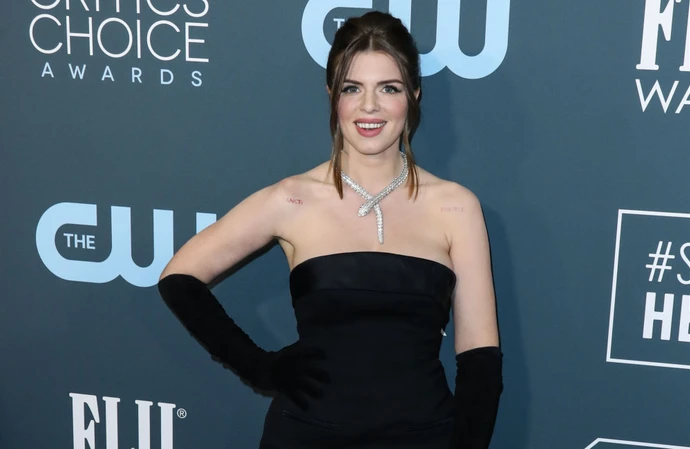 Julia Fox has insisted that she doesn't have $30 million,
The 32-year-old actress - who famously dated rap star Kanye West for two months in 2022 but has two-year-old son Valentino with ex-boyfriend Peter Artemiev -went viral with a tour of her relatively small New York City apartment in recent weeks but has hit back at claims that she is worth millions of dollars.
Speaking in a video posted to TikTok, she said: " I wasn't expecting my apartment tour to go viral. People are really freaking out over it. I just want you guys to know that, first of all, I'm not worth $30 million. Not even close. I don't give a f*** because I don't need $30 million. What does one person need $30 million for? I have survived on a lot less and I'm doing just fine. And um also it's really not that deep. This just happens to be the apartment that I took my son home to from the hospital. So it really is Valentino's apartment.
The 'Uncut Gems' star went on to add that she chooses to raise her son in such a modest setting because she wants him to grow up in the "real world" as she insisted that she doesn't spend her money on expensive items.
She added: "So it's like a sentimental thing, that's why I'm here. I probably could afford a bigger place. Probably, because I am in New York after all. It's about having that sense of normalcy for Valentino. I don't want him to grow up and be like a f****** prick, I want him to be in touch with the f****** real world. Because I grew up in the real world, believe it or not. So, you know, I just want my son to have the same. I don't spend my money. I don't buy nice s***. You guys are like 'She wears thousands of dollars worth of couture!' Yeah, borrowed couture! Jesus Christ, come on people! And most of the c I clothes ear are just young designers who are just starting out to be honest."