Brad Pitt wants Shania Twain to 'share the wealth' with namechecks in song
Brad Pitt was pleased when Shania Twain dropped his name from 'The Don't Impress Me Much' to sing about Ryan Reynolds instead, and thinks she should do it more often with different Hollywood hunks.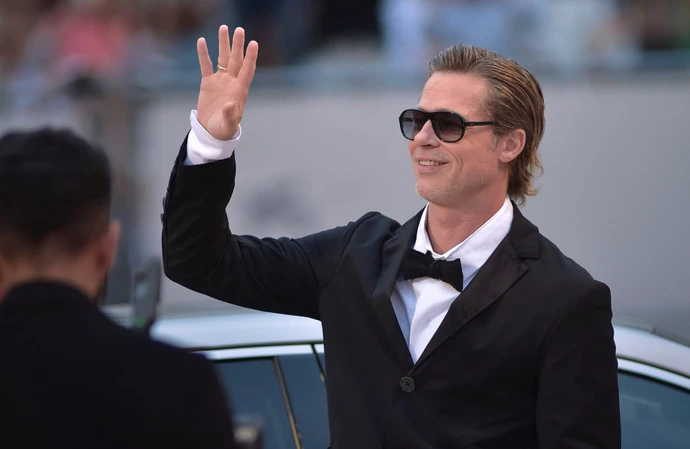 Brad Pitt thinks Shania Twain should "share the wealth" with her namechecks.
The 'Babylon' actor famously receives a shout-out in the Canadian singer's 1998 hit single 'That Don't Impress Me Much' but she changed the lyrics to call out to the 'Deadpool' star when she spotted him in the audience at a recent show.
And Brad insisted he didn't feel snubbed to be dropped from the lyrics and suggested Shania should continue to mention different Hollywood hunks when she sings the song.
Asked how he felt about Ryan stealing his thunder, Brad laughed: "He didn't steal it. I think we can share the wealth.
"Yeah, Ryan's a good egg, too. He deserves some love.
"I think she should pass it on down, and next time she can sing it to Austin Butler. Maybe Leo [DiCaprio] in between."
Despite changing the lyrics, Shania recently insisted she still thinks Brad is "very impressive" - but Ryan "can do no wrong".
She said: "I mean, you know, Brad Pitt, he's stunning, as successful as it gets. Of course, he's very impressive. And Ryan Reynolds? Like, gosh, I mean, my fellow Canadian, he can do no wrong.
"So of course he's the perfect target for 'That Don't Impress Me Much.' The perfect target. [Ryan is] adorable, lovely, lovely man, and so talented."
Meanwhile, Brad recently admitted he can relate to his character in 'Babylon', silent movie star Jack Conrad, because of his own natural "melancholy" and "world-weariness".
He said: "Sadly enough, that melancholy may be my natural mode of being, some congenital melancholy.
"But no, I think there's a weariness that takes over with the character as he moves on. There's a world-weariness that I can certainly relate to a little bit.
"At this time, more of us are trying to tear each other down than help each other up. I get a little weary."