Katharine McPhee is 'not in a rush' to have another baby with David Foster
Katharine McPhee and David Foster love being parents but are in "no rush" to have another baby.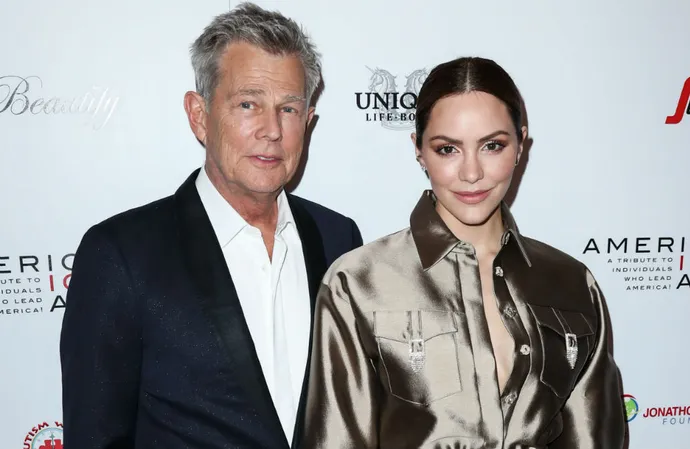 Katharine McPhee and David Foster are in "no rush" to have another baby.
The 38-year-old actress tied the knot with music producer David, 73, in 2019 and has 23-month-old son Rennie with him but explained that even though she would "love" to have welcome another child at some point, now is not the right time.
She said: "I would love to have another baby but we'll see, we're not in any crazy rush but I love being a mom, I really love it."
The former 'Waitress' star - who rose to fame after finishing as runner up on 'American Idol' in 2006 and went on to appear alongside former 'Wicked' actress Megan Hilty in NBC musical drama series 'Smash' - added that despite her own career, singing is not her son's "strong suit" just yet.
Speaking on 'The Jennifer Hudson Show', she added: "As a mom, some days are really easy but some days are really wild. Like it's a real wild wide. So you never know, you just don't know if he's gonna behave or drive you wild. So far, his singing is not what I would say is his strong suit. He's under two so I'm trying not to be too critical here but he does do this thing where he sings while he drums and, like I said, it's not his strong suit. He screams and he makes himself go red in the face and then he goes again. But at six or seven in the morning, it definitely does not sound that great!"