NUB TV launches new channel to reveal the truth about UFOs
NUB TV is launching a new 24/7 channel via on www.ayozat.com revealing the truth about UFOs and the paranormal.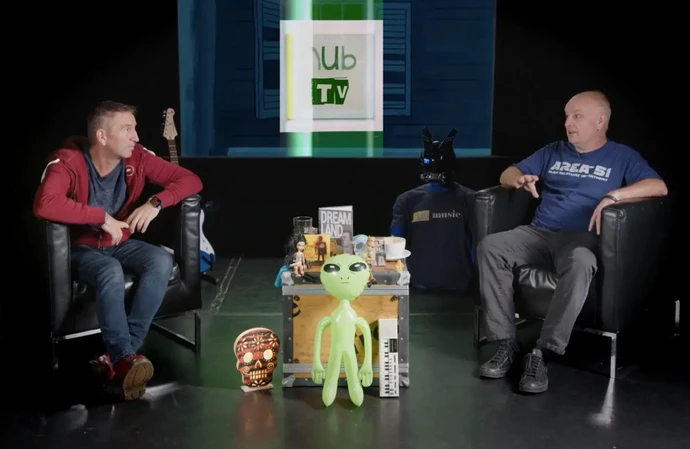 NUB TV is launching a new 24/7 channel revealing the truth about UFOs and the paranormal.
The channel is available on www.ayozat.com and also on the Ayozat App which is available worldwide on from App stores, Apple TV, Amazon Fire and Smart TVs.
Nub TV will investigate alien visitors, ghosts, quantum physics, mythical creatures like Bigfoot, the mystery of Mexican mummies and much more.
The channel has exclusive interviews with paranormal and UFO experts including Uri Geller, Jeremy Corbell, Nick Pope, Yvette Fielding and Evelyn Hollow.
The shows are hosted by Mark Christopher Lee and Guy Thompson and also feature the best new music videos and live performances and the channel will also feature exclusive commentary and interviews on the latest UFO news and aim to put themselves at the forefront of the UFO disclosure process.
Announcing the new channel, host Mark said: "Our mission is simple we aim to bring UFO disclosure to the UK and to the world. We want to educate and inform people about the reality that we are not alone and that the public deserves to know the truth. There undoubtedly is a technology in our skies which may be extraterrestrial or may be part of a secret government project. Whatever it is could be used to benefit the whole of humanity, not just the select chosen few."
The channel will host exclusive live interviews with those involved at the forefront of the UFO disclosure movement and will be epicentre of a new campaign to democratise the whole disclosure process.
The UFO phenomena is a global one not just centred in the United States and the channel - which is run by musicians and has the motto "The Rock and Roll Truth Is Out There!" - will be premiering new film 'God Versus UFOs' which explores the psychic paranormal aspect of UFOS and is a follow-up to the Tubi movie 'God Versus Aliens'.