Bhad Bhabie claims she earned nearly $20 MILLION in first FOUR WEEKS on OnlyFans
After previously claiming she earned $1 million within her first six hours on the platform, Bhad Bhabie has now shared what seem to be her earnings from OnlyFans from 2021 – which she said included a mammoth payday of $18,148,436.44 after her first month on the porn site.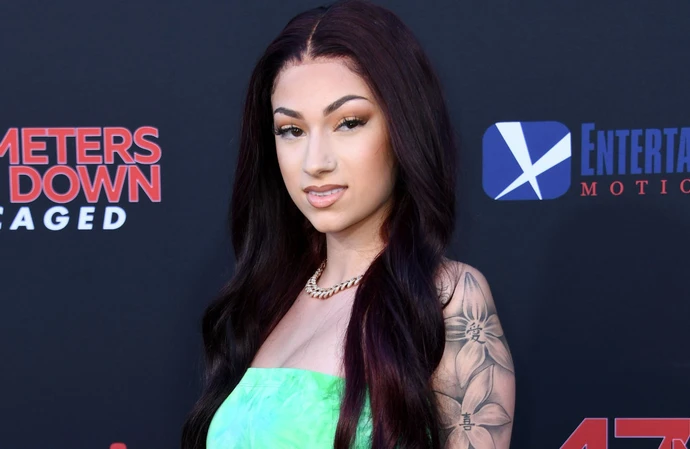 Bhad Bhabie has claimed she earned nearly $20 million in her first month on OnlyFans.
The 20-year-old rapper – born Danielle Bregoli and who became a viral hit after appearing on the Dr Phil show with her catchphrase: "Cash me outside, how 'bout that?" – previously claimed she earned $1 million in her first six hours on the porn platform when she joined in 2021.
She has now posted her apparent earnings from the site from the rest of that year – but didn't share her tallies from 2022 or this year.
Her screenshot shared online appeared to show she earned $18,148,436.44 from OnlyFans in April 2021.
The money dropped after that, but she apparently still earned $6,878,249.13 in May 2021.
Her earnings for September and October of that year appeared to be in excess of $1 million per month, which fell to $833,000 in November – the last month shown on her Instagram post.
In 2022, Bhad – who charges subscribers $23.99 to access her images – claimed she was worth $50 million thanks to OnlyFans.
It comes after she slammed "creepy" men who subscribed to her OnlyFans account when she was 18.
She said during an appearance on Emily Ratajkowski's 'High Low' podcast about signing up to the platform at a tender age before becoming one of the site's highest earners: "I was kept covered up for so long, right, with how they were making me dress and s***.
"And I was young. It's creepy but at the same time…18 is 18.
"That's what they said it was, so that's what they said it was.
"Do I think it's a billion per cent OK? No. But at the same time, it's like, if they ain't going to find it here, they'll find it somewhere."
Despite her colossal earnings from OnlyFans, Bhad warned on supermodel Emily's podcast: "It doesn't go like that for everybody. I've had people come up to me and say, 'I'm just going to do it like you do it.'
"And I'm like, 'Ahhh no' – it's situational."
When mum-of-one Emily, 32, asked Bhad how her mum felt about her joining the adult website, she declared she "doesn't care" – adding: "That lady love money. She don't care where it comes from."