Ishaan Khatter responds to criticism he's too young for Pippa role
Ishaan Khatter, 28, has dismissed suggestions he is too young to play an army officer in new movie 'Pippa'.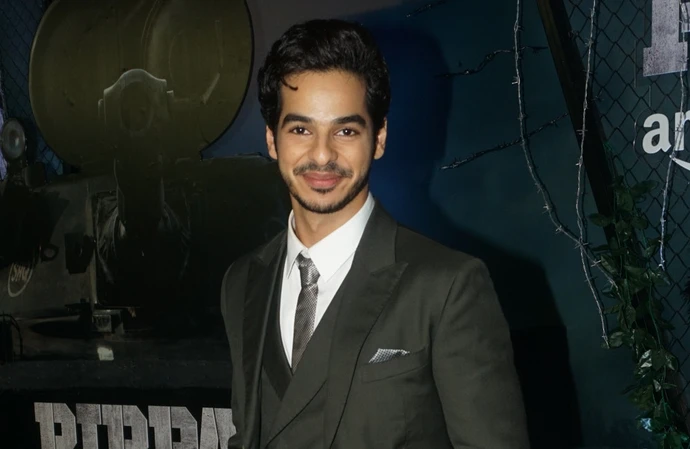 Ishaan Khatter has dismissed suggestions he is too young to play an army officer.
The 28-year-old actor portrays Captain Balram Singh Mehta in new movie 'Pippa' and despite criticism over his casting, Ishaan has revealed he was actually the same age as the real life soldier he plays.
Asked about the concerns about his age, Ishaan told Bollywood Bubble: "I wouldn't want to make any promises, I know it's a big responsibility to take on a part like this. We've put in a lot of work. Also, it's probably the first time that age-appropriate casting in a big-scale (war movie)… Balram sir was 26 (during the war), which was exactly the age I was when I shot it."
And the real Captain told Ishaan that Bollywood often wrongly casts actors as soldiers when they are much older than their real life conterparts.
Ishaan added: "We have an image, which is the 'screenage', which is totally a thing, it's a concept. Our leading actors work very hard over many years to build an equity and build a persona on screen.
"But for the army guys, it's very interesting. The first meeting I had with him, they said, 'It's all good, the script and everything, but you know you guys cast 40 year olds and 45 year olds as captains and majors, that just means they're very bad army officers'."
Director Raja Krishna Menon added: "If at 40 you're a captain, you're a really bad captain."
'Pippa' - which also stars Mrunal Thakur and Priyanshu Painyuli - is set during the India-Pakistan war of 1971 and focuses on the Battle of Garibpur, as soon through the ideas of a tank squadron.