Lottie Moss reveals which naked selfie poses get her most cash on OnlyFans
Lottie Moss' nude shower selfies are the shots she thinks drive her OnlyFans subscribers the craziest.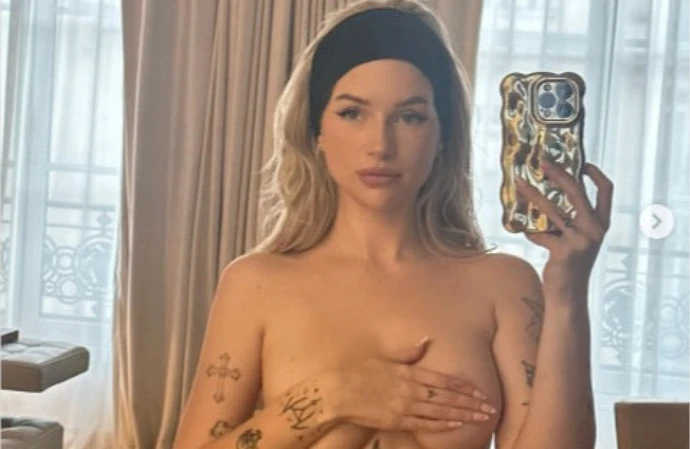 Lottie Moss has revealed her naked shower selfies get the most amount of attention on her OnlyFans page.
Kate Moss' half-sister, 25, joined the platform around two years ago, and has since driven her fans wild by frequently posting raunchy photos of herself in her birthday suit.
During an interview on 'The Matt Haycox Show' podcast, the model – who has said she can earn around $40,000 a month from OnlyFans – said about why her naked selfies performed better on the platform than her professionally-shot content: "Sometimes I get out of the shower and I'm like, 'I look good today.'
"The content that I take when it's more natural and it's just me and my phone, it works way better than an organised shoot.
"I think it's because it's a bit more personal, so when I send them (the photos) it's giving more directly to them (her subscribers) than an organised shoot, which is obviously a whole production."
While Lottie was used to posing for the camera in her modelling career, she had never bared all during a shoot, but admitted stripping off now makes her feel "empowered".
She added: "I'd always been a liberal person. I've always been, not sexual, but I just really like the female form and it makes me feel empowered.
"Being naked and dressing in sexy underwear, I feel great about myself."
Lottie also emphasised she is thrilled to be producing X-rated content on the platform because she feel like she has found her "people".
She explained: "I went on (to OnlyFans) about two or three years ago. I had friends that did it, and I saw them doing it, and I was like, 'This is a bit of me.' For the first time, I really felt like I had found a group of people that I fit in (with) finally, and I was like, 'Oh my god, these are my people.'
"I just really loved the whole process of it. Being able to create my own content, of being about to dress how I wanted, shoot what I wanted and being able to have control over the pictures I was releasing and the videos I was releasing."