Charlotte Crosby excited to relive her engagement in 'Charlotte in Sunderland'
Charlotte Crosby is desperately keen to relive the magic of her proposal in the second series of 'Charlotte in Sunderland'.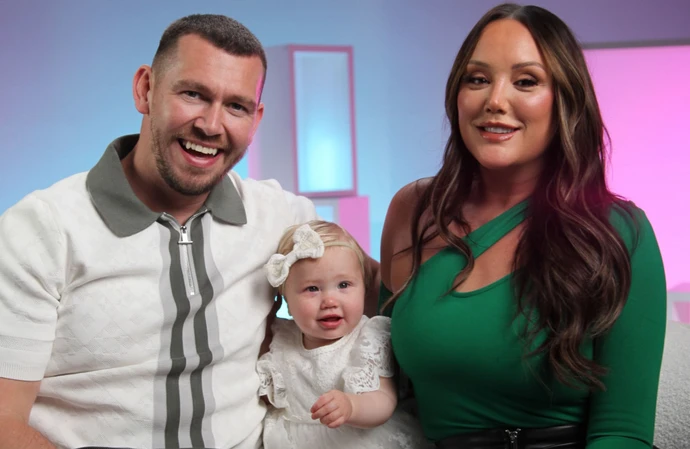 Charlotte Crosby can't wait to relive her engagement on the new series of her reality show 'Charlotte in Sunderland'.
The former 'Geordie Shore' star's man Jake Ankers popped the question during a trip to Dubai and Charlotte excitedly said yes.
The proposal will feature on the second series of her show and Charlotte is looking forward to watching the magical moment back because it all seems like a blur due to her emotions.
In an exclusive interview with BANG Showbiz, she said: "I know what I'm most excited to see - all of the planning. That was Jake's proposal, which I had no clue about.
"So watching the series for me, I don't even know what the hell I'm gonna say. Because I don't even know what was being filmed, because it was all kept from us."
The second series of the programme will pick up a few months after the first, and follow Charlotte's hectic life, having to juggle first-time motherhood with seven-month-old Alba Jean with her business, as well as coming to terms with some major family revelations.
Charlotte, 33, is grateful to have had cameras following her because the past several months have been such a whirlwind.
She said: "The best bits were just obviously creating all the memories that we're gonna be able to watch back.
"I think the most challenging bit is, seeing as the first series was around Alba's birth and the pregnancy, it felt like there was like a lot going on, and there was a lot to follow.
"Whereas in this one, well, obviously I didn't know about the proposal until last week. I just didn't know whether we really had anything to follow. But there was."
'Charlotte in Sunderland' will return to BBC Three at 9pm on Wednesday 8 November. It will also be available to watch on BBC iPlayer.