'I'm happy to share that my vision is so much clearer now': Zeenat Aman undergoes successful eye surgery
Zeenat Aman is thrilled to be able to see more clearly after undergoing surgery to fix her droopy eye.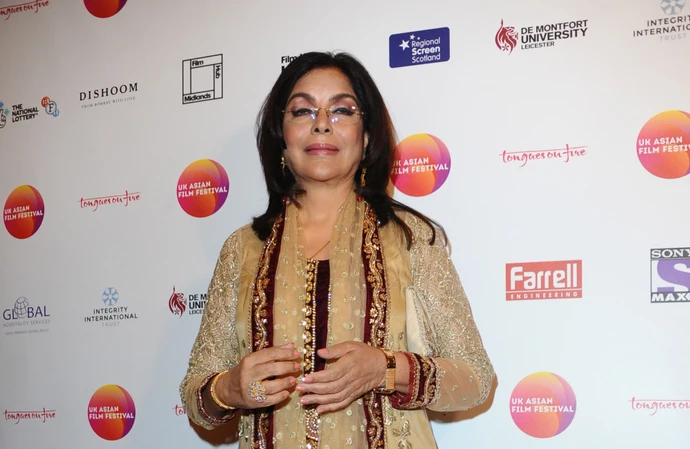 Bollywood legend Zeenat Aman has undergone successful surgery to improve her vision after being diagnosed with the eye condition Ptosis.
The 71-year-old actress and former model damaged the muscles around her right eye after suffering an injury and the lid of her eye continued to droop more and more, making her vision impaired.
Zeenat claims her droopy eye "narrowed my opportunities and made me the subject of unwanted attention."
In a lengthy Instagram post, she began: "On 18th May 2023, I shot for the cover of Vogue India. On 19th May 2023, I woke up early in the morning, packed a small suitcase, and kissed Lily on her muzzle. Then Zahaan and Cara drove me to Hinduja hospital in Khar.
"There has been an elephant in the room with me for the past 40 years. It is time to show this elephant the door. I have a condition known as ptosis - the result of an injury I suffered many decades ago that damaged the muscles around my right eye. Over the years, it caused my eyelid to droop further and further.
"And a few years ago it became so acute that it began to obstruct my vision. When so much of one's career is predicated on one's appearance, coming to terms with a dramatic change to it is difficult. I know for a fact that this ptosis narrowed my opportunities and made me the subject of unwanted attention.
"But despite the gossip, the comments, and the questions, I never felt diminished by it.
"It helped of course that there were always a few stalwarts that stood by me and chose to work with me still. The treatments available to me at that time, and for decades after, were unsuccessful."
The former Miss India was intrigued when she was told there was a surgery that could have her eyelid lifted and her vision restored, and although she was "terrified" of going under the knife, it proved to be a huge success and she has slowly been recovering and has "much clearer vision" now.
She added: "Then this year in April, a leading ophthalmologist informed me that things had advanced, and a surgery to lift the eyelid and restore my field of vision was possible. I dithered for a long time, then underwent a battery of tests and finally committed to the procedure. That morning in the hospital I was terrified. My extremities turned icy and involuntarily shivers racked my body.
"Zahaan kissed my forehead, reassured me and wheeled me to the OT, where I surrendered to the hands of my medical team. I emerged from there an hour later - alive, well and looking like a pirate with an eye patch. Recovery has been slow, steady and is ongoing. But I'm happy to share that my vision is so much clearer now."