Larsa Pippen gives update on her OnlyFans future
Reality TV star Larsa Pippen has given an up update on her OnlyFans page - admitting she's too 'tired' and busy to keep on top of updates for the saucy site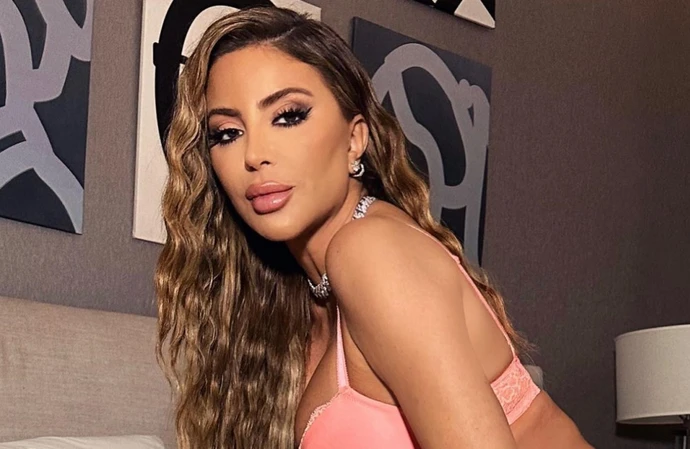 Larsa Pippen is too "tired" and busy to post updates on her OnlyFans page.
The reality TV star - who was previously married to basketball player Scottie Pippen - is said to have been making around $10,000 a day from her account on the saucy website but she's now admitted she's let the project slide because there are so many other things in her life that need her attention.
Speaking during the 'Bringing the Miami Heat to Vegas' panel at BravoCon 2023, she explained: "You know, I feel like I'm the kind of person where I try to do everything. I try to be a great mom to my four kids; I'm trying to be a great partner to [boyfriend] Marcus; I'm trying to work on all of my brands, and, like, I'm tired. I'm tired."
Larsa added: "So there [are] times when I focus more on certain businesses more so than I do other. I really have been working hard on my tequila brand ... I've been working on my jewellery brand, Larsa Marie, so OnlyFans is kind of - it's on my list still, but it's just not at the top tier of my priorities right now."
It comes after she previously admitted her dad made her think twice about posting on the site because he urged her to shut the page down.
Speaking during the 2022 BravoCon event, she explained: "I was very active on OnlyFans. I love the platform; I think it's amazing.
"My dad said a lot of people were calling him about my OnlyFans. And he called and was like, 'I don't know what OnlyFans is, but you need to shut it down.' And since he did that, he took my sexy feel away. He just took it!"
She also revealed the biggest amount she's ever earned from the platform, saying: "Well, it depends how many posts do you have, how many photos. But I feel like probably $200,000."
Larsa explained the huge amount was from one person but it was spread out over around two weeks.