Charlie Sheen's OnlyFans star daughter Sami planning boob job
Charlie Sheen's daughter Sami has confessed she planning to get a boob job after choosing a career as an adult model on OnlyFans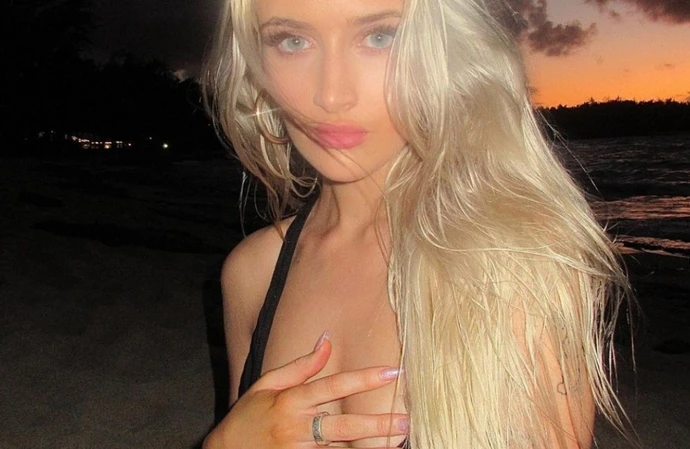 Charlie Sheen's OnlyFans star daughter Sami is planning to get a boob job.
The 19 year old - whose mother is actress Denise Richards - has set up her own account on the saucy site and is determined to make a success of her venture into sex work - and she's revealed she's hoping to get a breast augmentation operation to bring her up to a D cup.
She told Bustle magazine: "I was 10 years old and like, 'I can't wait to have big boobs like my mom.' All my friends were getting boobs, and I was just like, 'OK, when's it my turn?' I would always stuff my bra with socks and stuff."
Denise had a boob job at a similar age to Sami but she's trying to convince her daughter not to go ahead with it because of the risks of complications.
She added to the publication: "I was made fun of as a teenager [because my boobs] were mosquito bites. I got them done at the same age Sami is wanting to get them done. I'm trying to talk her out of it because, and the reason why I'm getting them [taken] out, is I didn't know how toxic [they are] when I was 19. And it's not an easy surgery. It's painful!"
In the interview Sami also spoke about her OnlyFans work, revealing she's been viciously trolled over her career choice. She said: "People think I've thrown my whole life away [or that] I'm a loser going nowhere in life. People call me dirty and gross. They say the weirdest s***."
Her actor dad initially being opposed her entering the sex work industry, but Charlie is now supporting his "incorruptible" daughter.
The former 'Two and a Half Men' star added: "I had a knee-jerk reaction to it because of the reputation that preceded it. I was just like, 'Oh, this can only go bad.' That flies in the face of my approach to things normally, but I think when your child is involved, it presents as just a whole different alternative set of circumstances.
"She's doing this and it can only be a much more successful and pleasant experience with the support of myself, her mom, and others. I have to have confidence and just know in my heart that all of her virtues and all the wonderfulness that makes her, her, come with her. I believe her to be incorruptible."